Spending in Florida's Special Election Is Only the Beginning
Outside groups spent more than $9 million — and that's just one House race.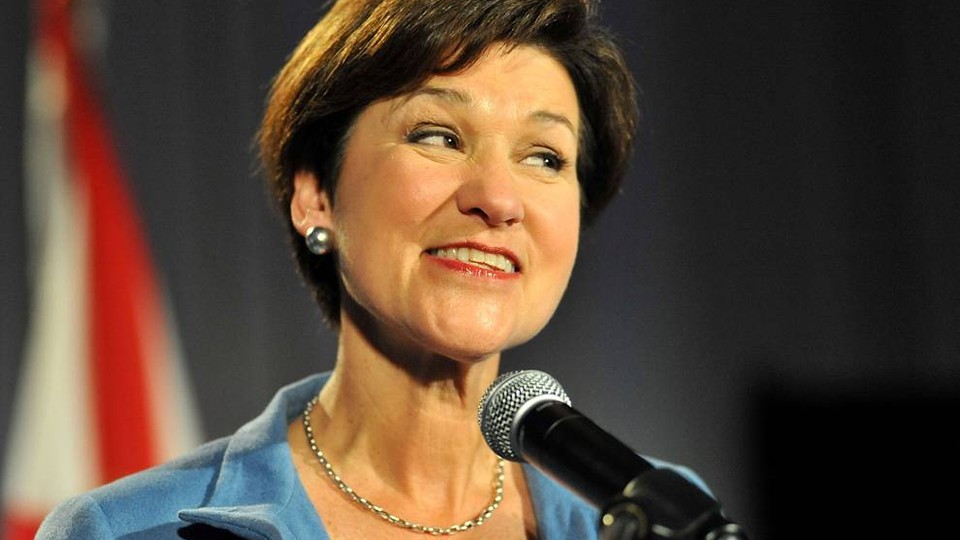 As polling finishes in Florida's 13th Congressional District special election Tuesday, the flood of outside-group spending aimed at influencing those votes will also cease. But not for long.
Outside groups have spent nearly $9 million to replace the late Rep. Bill Young, according to the Center for Responsive Politics, a staggering amount on a single House race. Democrat Alex Sink and Republican David Jolly didn't exactly play bit parts in this tightly matched contest, but their efforts were dwarfed like few candidates before them.
While Florida may be the only game in town right now, ever-growing amounts of outside money and possibly fewer target districts mean this scenario could replay itself across the country later this year. Strategists and candidates in Arizona, California, Colorado, West Virginia, and elsewhere are nervously eyeing Florida as they see early trickles of spending that, in the end, could rival the deluge in Florida's 13th.
"I told someone the other day, I feel a little like a pedestrian in a Godzilla movie," said Andrew Romanoff, a Democratic challenger in Colorado.
Though outside spending now far outpaces candidate fundraising, strategists in both parties say money raised by the candidate is the best hedge against an outside onslaught. Even if allied groups can fight opposing groups to a draw with negative TV ads, there's no substitute for candidates being able to introduce themselves in their own words.
"That's the one thing they can do better, and if they're not ... it's really tough for the campaign to be successful," said one GOP strategist.
That's been a problem for Republicans in the Florida special election, where Sink heavily outraised Jolly, allowing her to air a lot more positive TV ads and bolster her high name recognition. Republican outside spending from groups like American Crossroads, American Action Network, the U.S. Chamber of Commerce, and the National Republican Congressional Committee helped even the score for Jolly and dent Sink's image, but they couldn't introduce him to voters like Sink did, airing ads featuring banter between herself and her father.
In Colorado's 6th District, in Denver's suburbs, outside groups have already started spending money. Both Republican Rep. Mike Coffman and Romanoff have already raised more than $2 million each, a torrid fundraising pace. And both candidates have spent significant time mining their communities for support, hoping to get better known before they are demonized by opponents. The Denver Post recently highlighted the time and energy both candidates were spending on outreach in the district's Korean community, even though it will account for only a few thousand votes. It's harder to caricature someone people already know.
"Mike's got a real brand with voters here," Coffman campaign manager Tyler Sandberg said. "They're throwing a lot of junk against the wall, but it won't work with him."
Another tool in the kit: attacking the source of the outside money itself. Senate Democrats are making a big play on this front right now, attacking the Koch brothers as a way of neutralizing the roughly $30 million that Americans for Prosperity has spent beating up Democratic candidates.
"When I knocked doors this weekend ... people say they've soured on politics for these reasons," Romanoff said. "They've seen cash and special-interest money wash over the system, and they feel their own voices get drowned out. I'm trying to lead by example, and so far it's working."
Of course, it's easier to say that's working before the big spending really starts. Like Sink and Jolly before them, Romanoff and Coffman are about to watch political spending explode in their districts. Incumbents like Democrats Ann Kirkpatrick of Arizona and Joe Garcia of Florida and Republicans Joe Heck of Nevada and Chris Gibson of New York may join them.
The special election in Florida may have been one of the most expensive House races ever, but it's about to have company.