SoftBank CEO Itching for 'Heavyweight Fight'
Masayoshi Son said a Sprint-T-Mobile merger could compete with Verizon and AT&T — and benefit consumers.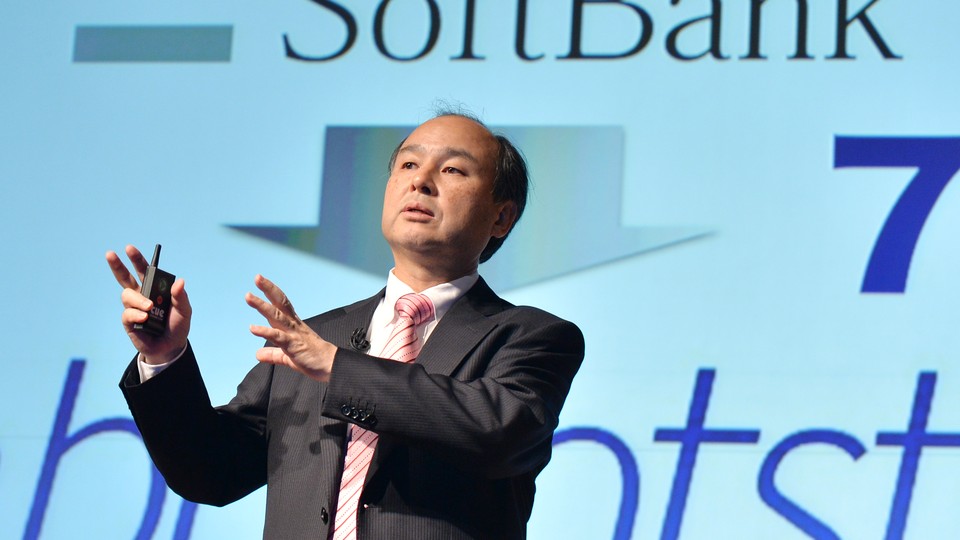 In his first speech before a U.S. audience, SoftBank CEO Masayoshi Son appealed to American exceptionalism to make the case for his Sprint's much-discussed plan to purchase T-Mobile.
"How can the American people accept the fact that it is No. 15 in the most important information highway in the next century?" Son asked his audience at the U.S. Chamber of Commerce, referring to the mobile broadband speed ranking for the United States.
His solution? Another juggernaut to challenge Verizon and AT&T, build infrastructure, and drive down prices. Son didn't explicitly mention T-Mobile during his speech, but he told reporters after the event that SoftBank has not yet decided to purchase the company.
He hopes to meet again with the U.S. regulators who would have to approve the merger. After earlier meetings, the Federal Communications Commission and the Justice Department raised antitrust concerns, fearing that a market with fewer carriers would decrease competition. Justice antitrust head Bill Baer has said he prefers a four-carrier marketplace, and FCC Chairman Tom Wheeler has expressed skepticism about the merger.
Son, who Monday vowed a "price war" if his company is able to purchase T-Mobile, said the merger would give him the size he needs to be a real competitor — and to help U.S. consumers. "We need scale to have a real fight," Son told reporters. "We need a real heavyweight fight."
In his speech, he referenced SoftBank's initial foray into the Japanese broadband market, which "broke the price wall" but initially cost his company billions. That same approach, he said, could be a boon to U.S. consumers if Sprint acquires the resources to compete. "I'd like to be a third alternative with 10 times the speed and lower the price and change the U.S. situation as I did in Japan," Son said.
U.S. phone users may not realize that their speeds are actually slowing, Son said, comparing them to citizens in Beijing who become so used to smog, they forget there was once clear air. "You have to remember the blue sky," he said.
Editor's Note: National Journal President Bruce Gottlieb, who is leaving the company to become an executive vice president with Softbank Inc., played no role in this article and has recused himself from any discussions of National Journal's telecommunications coverage.