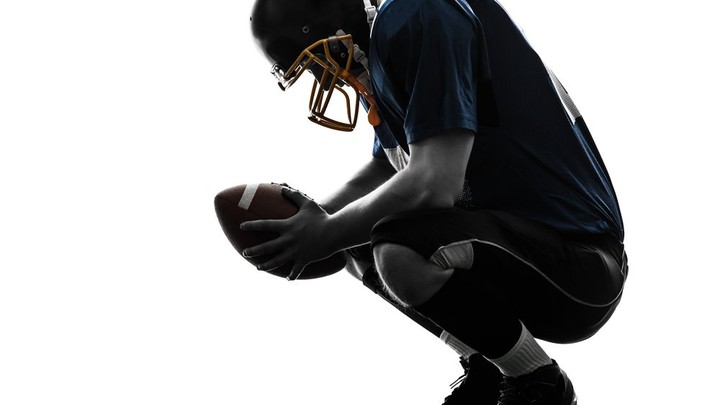 Here's a roundup of the education articles that caught Next America's eye from March 24 to March 31. All address trends that particularly affect minority students.
Students, or employees? A regional National Labor Relations Board director says that Northwestern University footballs players are technically "employees" of the university, and therefore have the right to unionize. Expect lots of legal challenges to the decision, which the university is already planning on appealing to the full NLRB in Washington. Collective bargaining could potentially help student athletes get guaranteed health care coverage for sports-related injuries, or receive payment for commercial sponsorships. New York Times, InsideHigherEd, Politico
Racial Divide on Paying Student Athletes. Overall, most Americans don't think college athletes should be paid. But two recent polls find a racial divide on the issue. Fifty-three percent of African-Americans support paying athletes, a survey from HBO Real Sports and Marist College found; among white respondents, the share was 28 percent. "I think it's increasingly difficult to ignore the fact that you have an unpaid labor force that is predominantly African-American and an incredibly highly paid management system that's predominantly white," said Keith Strudler, head of the Marist Center for Sports Communication. Inside Higher Ed
New York's Segregated Schools. New York state's public schools are the most racially segregated in the nation, according to the Civil Rights Project at the University of California (Los Angeles). Schools are also divided by income: In 2010, the typical African-American or Latino student attended a school where close to 70 percent of his classmates were low income, while the typical white student attended a school where less than 30 percent of his classmates were low income. In New York City, 73 percent of charter schools have less than 1 percent white enrollment. The report calls those schools "apartheid schools." AP
Recent Veterans Doing Just Fine in College. Veterans who used the GI Bill to go to college between 2002 and 2010 graduated at a rate comparable to nonveteran students, according to a new report from Student Veterans of America. About 40 percent of the veterans involved in the study had already earned a degree before using their GI Bill benefits — likely associate's degrees earned with Defense Department tuition assistance while on active duty. The Chronicle of Higher Education
Federal Student-Loan Forgiveness Plan Has a Cost. The Obama administration wants student-loan borrowers to be aware of income-based repayment programs, including an option that allows borrowers to be forgiven all remaining payments after 20 or 25 years. But it's not free money: Debt forgiveness counts as income, and taking advantage of the option will likely lead to a tax bill. Officials from the Education and Treasury departments say that students who opt for debt forgiveness will still end up paying less overall. Politico
This article is part of our Next America: Higher Education project, which is supported by grants from the Bill & Melinda Gates Foundation and Lumina Foundation.
We want to hear what you think about this article. Submit a letter to the editor or write to letters@theatlantic.com.