SAT Changes Are a Good Start
But vast inequities between students from low- and high-income backgrounds still remain.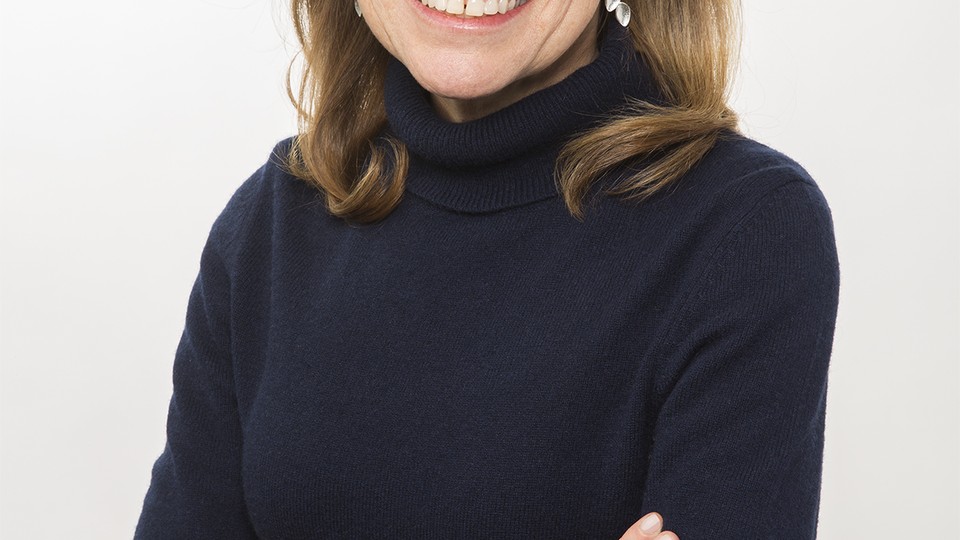 I listened with hopeful enthusiasm to the news and analysis last week as College Board President David Coleman announced sweeping changes to the SAT, including efforts to help more low-income high school students gain admission to college. The College Board's moves represent important steps in the right direction, but they are small ones in our nation's journey to narrow its huge achievement gap.
There is an almost 400-point gap in SAT scores between the richest and poorest students, according to a 2013 report published by the College Board. Students with low incomes attend four-year universities at much lower rates than their higher-income peers, and they are admitted less often to selective private universities which often offer more robust financial aid and support services for low-income students than public institutions.
Coleman clearly understands the college-admissions field and how tilted it is in favor of children of affluent families who attend the best schools and then have access to countless hours of individualized and expensive SAT tutoring. Test scores today don't necessarily reflect knowledge or aptitude — they are a badge of family income.
The College Board's new partnership with Khan Academy seeks to address this inequity by offering free SAT practice and tutorials online. This is a refreshing move.
At Let's Get Ready, a New York City-based nonprofit providing SAT prep and college-admissions guidance to about 4,000 students throughout the Northeast each year, we look forward to taking advantage of these tools. However, we also know that technology is not a panacea. Many low-income students and the schools they attend do not have easy access to high-speed Internet service or computer labs. Some students are working part-time. Others often lack college role models or basic information about the admissions and financial-aid processes. But blend Khan's training materials with a network of people who are there to help and you'll see an in-class experience that produces even better results than just an online course. That blend is precisely what the parents of more affluent students have been able to purchase.
At Let's Get Ready, we understand the power of SAT tutoring and practice. Our program has substantially raised SAT scores for low-income students. LGR students increase their SAT scores by an average of 115 points, in addition to gaining foundational reading, writing, and math skills needed in college.
We also know that there is no substitute for people who care. At its core, that is what Let's Get Ready offers with its annual engagement of 1,300 passionate volunteer college coaches. The organization trains volunteer college students to tutor and mentor local high school students — a "near-peer" model — on college-admissions guidance and intensive SAT prep in small group settings. With personalized attention from college students who have just gone through the college-admissions process, Let's Get Ready students feel special and uniquely empowered.
These coaches are often the very first college students our program participants have ever met. Students receive calls and texts before and after every session and work in small classes of no more than five students per college coach. They receive encouragement and preparation for a new, unfamiliar world of college that often takes them away from family and friends. It's a model that offers benefits to both sides. Coaches get work experience, leadership training, and an increased commitment to public service.
Consider Gideon Aderemi, a high school student from the Bronx. Prior to his experience with Let's Get Ready he had no idea how the college-application process worked. He was worried about financial aid, paying tuition, and getting a high enough score on the SAT. But with Let's Get Ready's assistance Gideon is now a senior majoring in engineering at NYU Polytechnic Institute. In Gideon's own words, "Let's Get Ready makes a difference in the lives of its students by making them realize that there is support out there. That there is always someone looking out for you."
Along with expanded, free access to online training tools, the SAT's new emphasis on the essential skills students need to succeed in higher education should also be lauded. Of course, it remains to be seen how this new test pans out, but Coleman deserves credit for trying to tie the test to what's required in college. At Let's Get Ready we second that effort with a new College Success Initiative to ensure college graduation — not just acceptance or attendance.
Let's Get Ready has more than a decade of experience tutoring and empowering students, many of whom would never have considered completing a college application or even taking the SAT without a program like ours. As the share of low-income and minority high school graduates continues to grow, expanding this work has become critical so that the next generation of American workers remain competitive.
That's why substantial progress toward leveling the SAT playing field requires a multitude of bold strategies and interventions — all requiring more government and philanthropic dollars. "There is no silver bullet" for closing the achievement gap writes Caroline Hoxby, professor of economics at Stanford University and senior fellow at the Hoover Institution. And it's an issue that requires urgent action. Instead of gaining ground, the United States has fallen from 12th to 16th in the share of adults (ages 25 to 34) holding college degrees in industrialized nations, according to a report from the Organization for Economic Cooperation and Development. This country trails global leaders South Korea, Canada and Japan and is mired in the middle of the pack among developed nations.
In the end, the slate of changes announced by the College Board are one part of a much broader movement to do more than gauge the resources to which students have access. We applaud the moves taken by the College Board but know there is much more to do.
As President Obama said at a recent education summit we must "restore the essential promise of opportunity and upward mobility that is at the heart of America." At its root, the SAT was created as a way for students to prove they were college-ready regardless of their background or what high school they attended. We'd like to see that mission fully restored.
Editor's note: The College Board sponsors National Journal's Next America poll, a semiannual look at issues related to the changing demographic makeup of the United States. 
Correction: The original version of this op-ed stated that the United States has fallen to 16th globally in the number of adults holding college degrees in industrialized nations. The ranking is actually according to the share of adults holding college degrees in a country.
 Lauri Novick is the Executive Director of Let's Get Ready, a nonprofit organization that helps 4,000 low-income students annually, in New York City, Boston, Philadelphia and many small towns and rural districts throughout the Northeast.
HAVE AN OPINION ON POLICY AND CHANGING DEMOGRAPHICS?The Next America welcomes op-ed pieces that explore the political, economic and social impacts of the profound racial and cultural changes facing our nation, particularly relevant to education, economy, the workforce and health. Email us. Please follow us on Twitter and Facebook.