Sam Adams, Heineken, and Guinness Just Made a Savvy Business Move
Dropping their St. Patrick's Day parade sponsorships after complaints from the LGBT community is a win-win for the beer companies.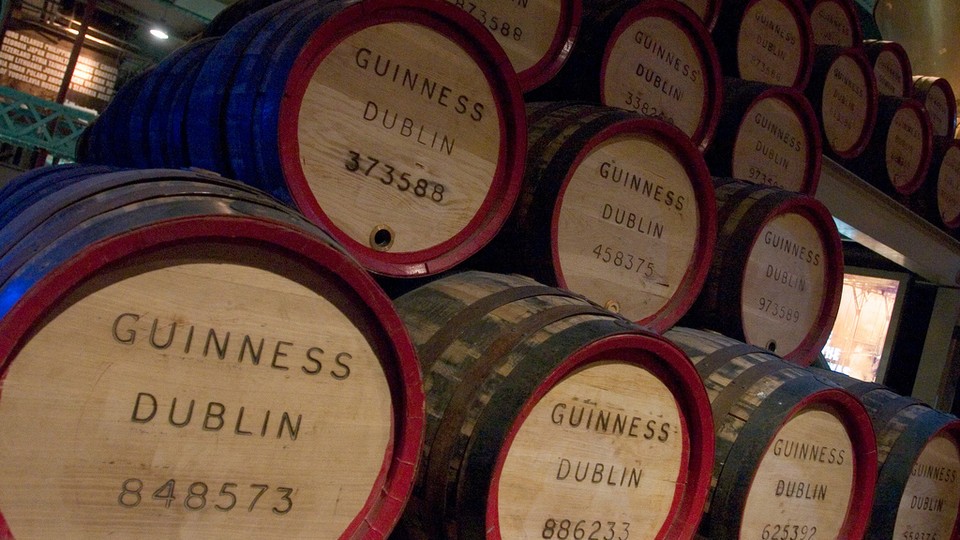 Although St. Patrick's Day may be known as the most drunken holiday of the year, organizers of St. Patrick's Day festivities in Boston and New York City have lost favor with the beer companies that normally sponsor them.
It all started when Mass Equality, a group representing gay veterans, applied to have a float in Boston's St. Patrick's Day parade. Parade organizers at first accepted Mass Equality's application, but then rescinded the offer. After public outcry, organizers said that Mass Equality could march in the parade but could not display any pro-LGBT signs.
In protest of the parade organizers' decision, Boston Mayor Marty Walsh did not participate in his city's parade on Sunday. And on Monday, New York City Mayor Bill de Blasio, along with the city council, did not join the St. Patrick's parade.
Gay-friendly bars in Boston and New York City called on beer companies to boycott the St. Patrick's Day parades with them. Sam Adams — a longtime parade sponsor — complied, dropping its sponsorship of the Boston and New York City parades. Then, Heineken dropped its support for the New York parade. "We believe in equality for all. We are no longer a sponsor of Monday's parade." a Heineken spokesman told CNBC on Friday.
Guinness soon followed suit, announcing it would withdraw its support for the New York Parade as well: "Guinness has a strong history of supporting diversity and being an advocate for equality for all. We were hopeful that the policy of exclusion would be reversed for this year's parade. As this has not come to pass, Guinness has withdrawn its participation."
In retaliation, Boston's Cornerstone Pub stopped selling Sam Adams beer, saying it was disrespectful to veterans. Tom Flaherty, who owns the pub, is a Vietnam veteran. Flaherty told My Fox Boston that he isn't opposed to the gay-rights issue but felt Sam Adams disrespected his fellow veterans by pulling its monetary support.
The South Boston Allied War Veterans Council, which organized the Boston parade, said it doesn't oppose LGBT groups participating in the event, but doesn't allow open references to sexual orientation. "We invite all to join us to celebrate this historic event, but we must maintain our guidelines to ensure the enjoyment and public safety of our spectators," the group said in a statement.
This isn't the first time St. Patrick's Day parade organizers have clashed with LGBT groups, but it is the first time the parades have suffered such a major loss of political and corporate support as a result.
Despite the mayors' decision to not attend the parades, scores of city residents still turned out to show their Irish (or at least faux-Irish) spirit. "Although I disagree with the decision of the organizers not to invite the gay veterans, it didn't keep me away from the parade, and it won't in the future," Aaron Goldstein wrote in the American Spectator.
For the beer companies that dropped out of the parades, this is a win-win: Whatever public visibility they may have lost has been made up for by the national media attention they've received. And while it may cost them in St. Patrick's Day sales, Guinness, Sam Adams, and Heineken may have a new, loyal customer base for years to come.