Republicans: Ukraine Crisis Builds Case for Natural Gas Exports, Keystone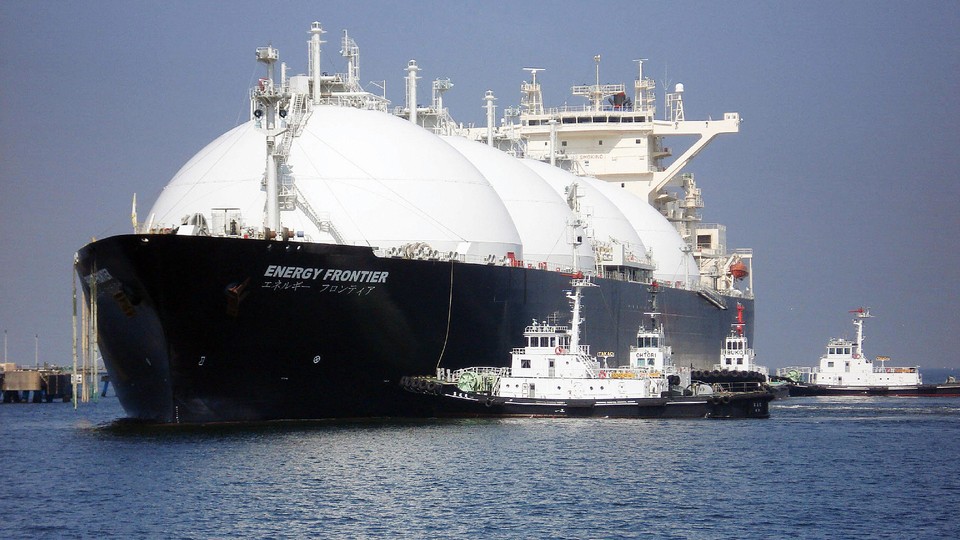 Crises bring new attention to Washington's thorniest policy battles, but they rarely change the minds of the people fighting them.
Energy policy is no exception: House Energy and Commerce Committee Chairman Fred Upton said Monday that Russia's actions in Ukraine demonstrate why the Obama administration should accelerate approval of U.S. natural-gas export proposals.
Upton touted the idea that U.S. exports can help curb European allies' reliance on Russian natural-gas exports.
"Expanding U.S. [liquefied natural gas] exports is an opportunity to combat Russian influence and power, and we have an energy diplomacy responsibility to act quickly. The Department of Energy's approval process for LNG exports is unnecessarily putting our allies at the mercy of Vladimir Putin," Upton, a Michigan Republican, said in a statement Monday evening.
Committee Republicans, who want the Energy Department to act faster on a backlog of export applications, released a report in early February touting the ability of U.S. gas exports to ease Russian influence on Eastern and Central European nations.
Russia supplies roughly one-fourth of Europe's natural gas, and a significant amount is piped through Ukraine.
Upton said his panel would "continue to advance legislation and develop new proposals that allow market forces and technology to help expand Eastern Europe's access to affordable energy beyond Russia."
The Energy Department in mid-February gave its sixth approval for LNG exports since 2011 to nations that don't have a formal free-trade deal with the U.S., but export backers want faster vetting of applications to send gas abroad.
Across Capitol Hill, Sen. John Hoeven, R-N.D., used a wide-ranging statement on the Ukrainian crisis to offer fresh calls for approval of the Keystone XL oil pipeline, calling it part of an energy strategy that can curb Russian influence.
Hoeven, whose state's oil production is booming, said the U.S. production surge can help reduce global energy prices and thereby weaken Russia, which depends heavily on oil and gas revenues.
"The United States needs to reduce our reliance on overseas energy," Hoeven said in a statement. "That means developing a domestic energy plan, like the one we forged in North Dakota, that aggressively develops our domestic energy resources and working with friends and allies like Canada to produce more energy than we use. It also means building more energy infrastructure like the Keystone XL pipeline without delay."