Proposed Regulation Could Shut Down Hundreds of Vocational Programs
16 percent of affected for-profit and community college programs would fail to meet the Education Department's new standards.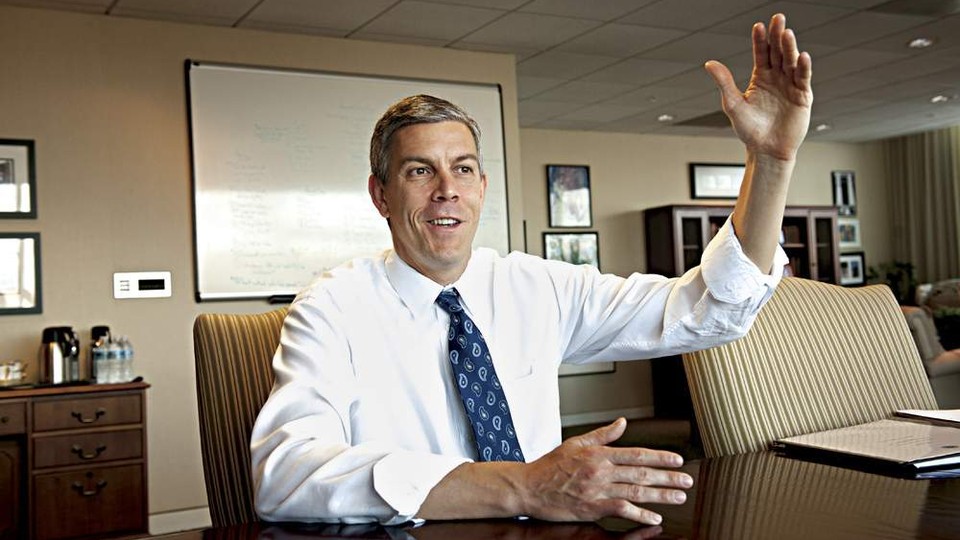 Here's a roundup of the education articles that caught Next America's eye from Mar. 10 to Mar. 17. All address trends that particularly affect minority students.
Education Department Unveils Latest Gainful Employment Rule. Hundreds of vocational degree programs at for-profit and community colleges would be in danger of closing down under newly proposed federal standards that take into account student debt and default rates. About 16 percent of the 8,000 programs affected by the new standards would fail to meet them. Programs that fail to meet the standards for two out of three consecutive years would no longer be allowed to enroll students receiving federal financial aid — a death knell for some programs. The latest version of the rule will almost certainly be contested in court. InsideHigherEd, Politico
States Are Also Cracking Down on For-Profits. The Education Department's "gainful employment" rule-making has dragged on for five years. So state attorneys general are taking the matter into their own hands, investigating (and in some cases taking legal action against) for-profit colleges accused of leaving students with significant debt but few marketable skills. The Consumer Financial Protection Bureau has also brought legal action against one for-profit provider, and is considering suing another. The fast-growing for-profit sector enrolls 16.9 percent of all African-American and 14.1 percent of all Hispanic undergraduates. The Hechinger Report
Does Community College Help Some Students Graduate? Thirty percent of four-year college dropouts would have been more likely to earn a bachelor's degree if they had started at a two-year college, according to a new working paper form the American Institutes of Research. Forty percent of first-generation students who dropped out of four-year programs would have been more likely to graduate if they had started out at a two-year college. The study "suggests that students who choose community college often know what they're doing, even if much of the commentariat doesn't," InsideHigherEd's Matt Reed writes. Washington Monthly, InsideHigherEd
Louisiana Embraces Career Education. Louisiana may introduce a ramped-up high school "career diploma" that would conclude with a credential approved by relevant state employers. The goal is to open the doors to good-paying jobs for students who don't pursue postsecondary education. Louisiana Education Superintendent John White "considers the initiative both a moral and business necessity," The Times-Picayune writes; only 28 percent of Louisiana students earn a two- or four-year college degree. Washington Monthly, Times-Picayune
Illinois Changes Testing Policy to Help Minority Teachers. In a bid to increase the number of minority teachers in the state, the Illinois State Board of Education removed a limit to the number of times prospective teachers can take required basic skills tests. Last year, fewer than one-third of all aspiring teachers and fewer than 18 percent of black and Hispanic candidates passed the state's Test of Academic Proficiency. Eighty-four percent of Illinois public-school teachers are white, compared with just half of public-school students. Catalyst Chicago