Propane May Play a Role in Crude-by-Rail Explosions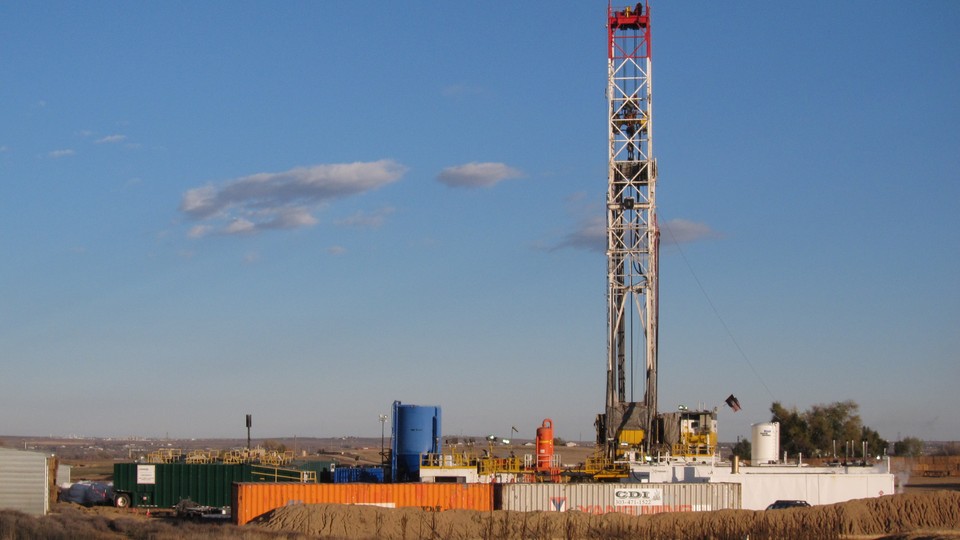 Additive amounts of propane in natural gas could be a factor in a series of recent crude-by-rail train-car explosions, according to Inside Climate News.
Natural gas sourced from North Dakota's Bakken formation may contain higher levels of propane, butane, and methane than gas pumped from other regions of the country. And these substances could make the crude more explosive in the event of an accident. Oil producers are supposed to separate the propane from the gas at the wellhead. Industry experts warn, however, that producers may be falling down on the job.
"There is a strong suspicion that a number of producers are cheating. They generally want to simply fill up the barrel and sell it — and there are some who are not overly worried about quality," Alan J. Troner, president of Houston-based Asia Pacific Energy Consulting, which provides research and analysis for oil and gas companies, told Inside Climate News.
The Transportation Department issued a safety alert in January warning that Bakken crude could be more volatile, and more prone to explosions, than conventional crude. And last month it released an emergency order saying that shippers must properly test and label the chemical composition of the crude before it is loaded onto railcars.
Federal regulators, lawmakers, and industry will take up the issue of rail safety in a hearing held Thursday by a Senate Commerce subcommittee that's sure to spotlight crude-by-rail safety.