Pro Tip: Don't Solicit Bribes While You're in Office
Charlotte's mayor may be learning that lesson the hard way.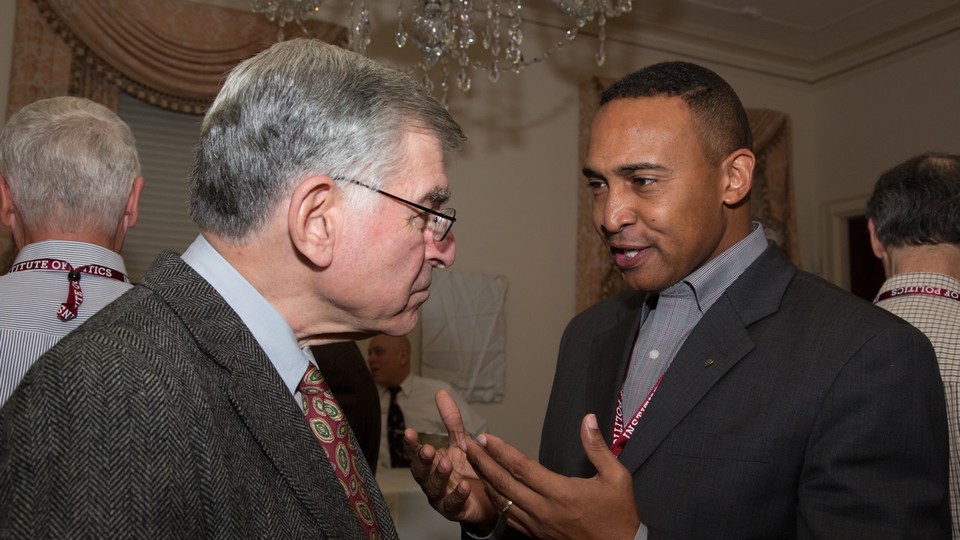 Patrick Cannon — the mayor of Charlotte, N.C. — is having a bad day.
Cannon was arrested Wednesday on federal corruption charges, after taking bribes from FBI agents on five separate occasions. Cannon has been in office less than six months.
According to the criminal complaint against Cannon, he accepted "over $48,000 in cash, airline tickets, a hotel room, and the use of a luxury apartment" in exchange for political favors. The FBI agents posed as real-estate developers and investors who wanted to bring their business to Charlotte.
The FBI investigation has been ongoing for the past four years — far longer than Cannon has been in the mayor's office. A local police officer first tipped off the FBI to Cannon's suspected corruption in 2010, when Cannon was still an at-large member on the Charlotte City Council.
The most recent "bribe" took place in the mayor's office itself on Feb. 21, when Cannon accepted $20,000 in cash from federal agents. In exchange for the cash, Cannon is accused of giving the "real-estate developers" access to city officials who deal with planning, zoning, and permitting.
Democratic mayors like Cannon have been having a rough time. Last year, former San Diego Mayor Bob Filner was ousted from office after a barrage of sexual-assault accusations. My former colleague David Weigel makes a smart point — lately, local Democratic candidates such as Cannon and Filner have fought hard-won campaigns, only to lose their office over stupid mistakes.