Poll Finds Public Support for Building Keystone XL Pipeline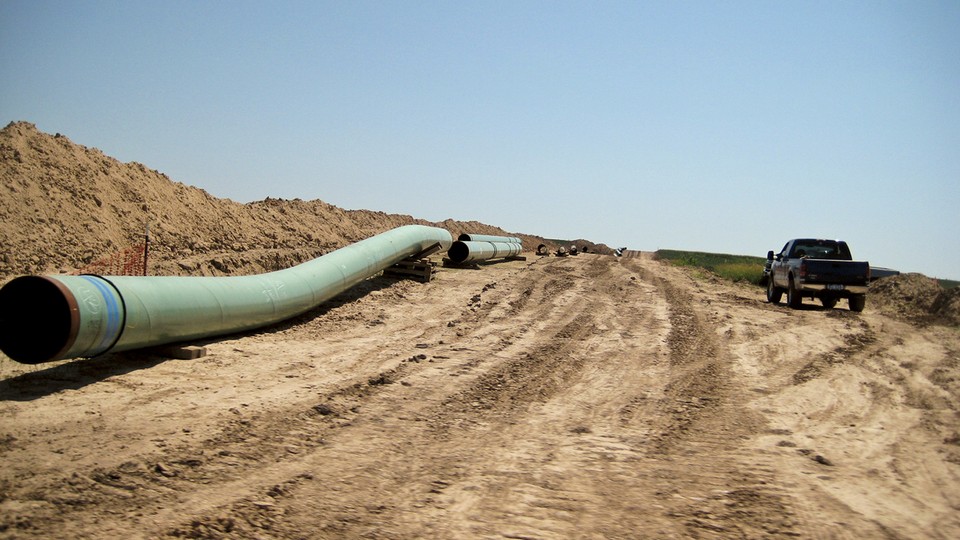 A new poll shows that about two-thirds of U.S. adults believe the Obama administration should approve the Keystone XL pipeline.
The Washington Post/ABC News poll released Friday finds 65 percent support for the project, while 22 percent of adults polled oppose it and 13 percent had no opinion.
Forty-seven percent of respondents believe the project would pose a "significant" risk to the environment, and 85 percent say it would create a "significant" number of jobs.
Democrats are split on the pipeline to bring oil sands crude from Alberta, Canada, to Gulf Coast refineries; there's heavy Republican support for it, and a clear majority of independents back the project too.
The poll conducted in late February and early March shows that 51 percent of Democrats back Keystone, compared with 82 percent of Republicans and 65 percent of independents.
The overall support level — 65 percent — is consistent with several Pew Research Center polls conducted in 2013, while somewhat higher than the 59 percent support in a mid-2012 Washington Post poll.
The new polling arrives as the Obama administration is getting closer to a decision on TransCanada's proposed pipeline.
A largely favorable State Department environmental analysis released in late January touched off a 90-day period of input from other federal agencies as State weighs whether the project is in the "national interest."
But there's no deadline for a final decision from Secretary of State John Kerry and the White House.
The Post/ABC News poll's overall margin of error was plus or minus 3.5 percentage points.