Obamacare Enrollment Tops 6 Million
The White House clears a major milestone with four days left in the enrollment window.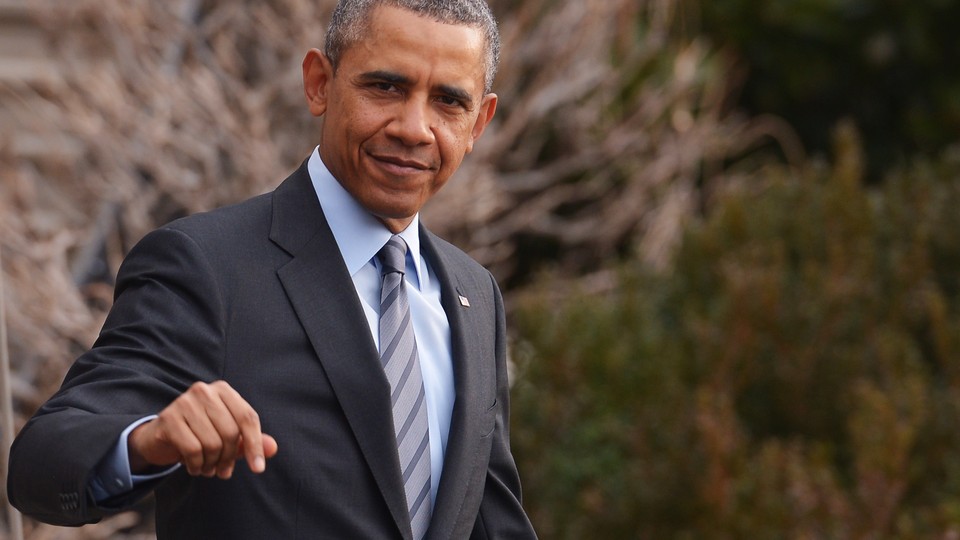 More than 6 million people have picked an Obamacare plan, the White House said Thursday.
Clearing the 6 million mark is a major victory for the administration, substantively and politically. Sign-ups have surged ahead of the March 31 enrollment deadline, making up most of the ground lost to the rocky HealthCare.gov rollout in October.
President Obama announced the milestone during a conference call with health care "navigators" — people and organizations that help consumers figure out their options in the law's new insurance marketplaces.
The figures reflect the total number of people who have selected a plan, not the number who have actually "effectuated" their coverage by paying their first premium. By most estimates, about 20 percent of people who sign up do not go on to pay their premium.
But, of course, the higher the number of sign-ups, the higher the number of people who are actually covered. And there are still four days left in the open-enrollment period.