Obama Waves Veto Pen at House Bill to Kill EPA Climate Rule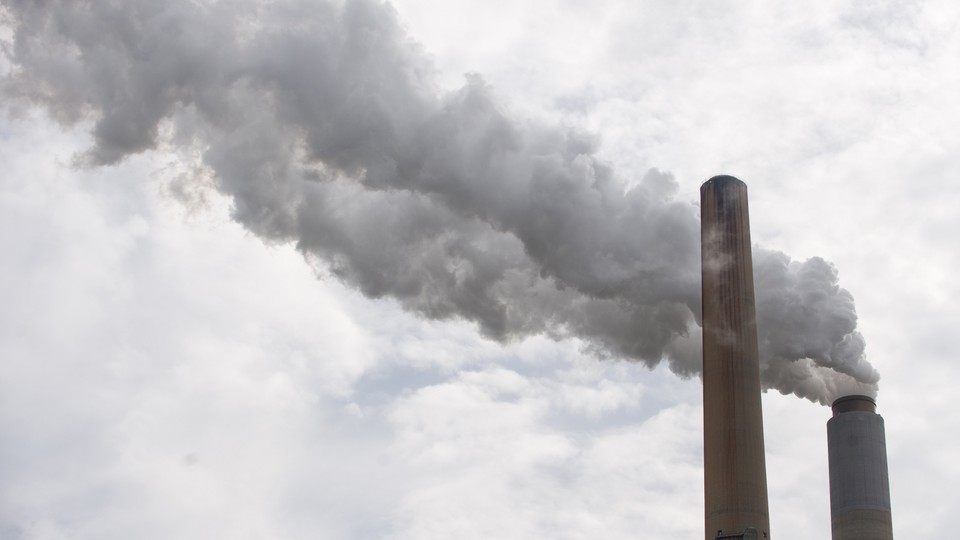 The White House is threatening to veto legislation coming to the House floor this week that would block upcoming carbon-emissions standards for power plants.
The GOP-led bill, which the House is expected to pass, is highly unlikely to gain enough Senate traction to reach President Obama's desk anyway.
But the veto threat issued Tuesday is part of the messaging thrust-and-parry over the White House's climate-change plan and the Environmental Protection Agency's power-plant rules that are at its core.
The White House, in a statement Tuesday, said the bill would threaten "the health and safety of Americans."
The measure would "stifle progress in reducing carbon pollution by discouraging the adoption of currently available and effective technology, and would limit further development of cutting-edge clean-energy technologies," the White House said.
Rep. Ed Whitfield, the Kentucky Republican who is a senior member of the House Energy and Commerce Committee, is lead sponsor of the bill.
It would greatly soften planned emissions rules for future power plants that EPA is slated to finalize this year. Republicans and some conservative Democrats say the rules are a de facto ban on construction of new coal plants and call them part of a wider regulatory assault on the coal industry.
The bill would also prevent separate planned emissions standards for existing power plants from taking effect unless Congress votes to set the effective date for the regulation, which the White House notes could delay those standards indefinitely. EPA intends to propose those rules in draft form in June.
The House is likely to pass the bill Thursday. The measure's chief backers are Republican, but its 94 cosponsors include seven Democrats.