Obama: Crimea Can't Decide Its Future Without Ukraine
Crimea lawmakers, however, don't agree.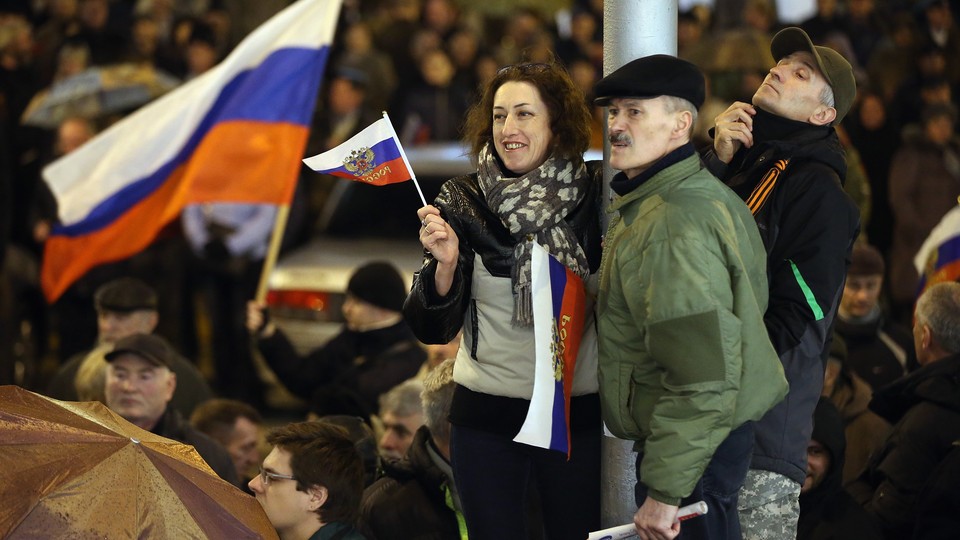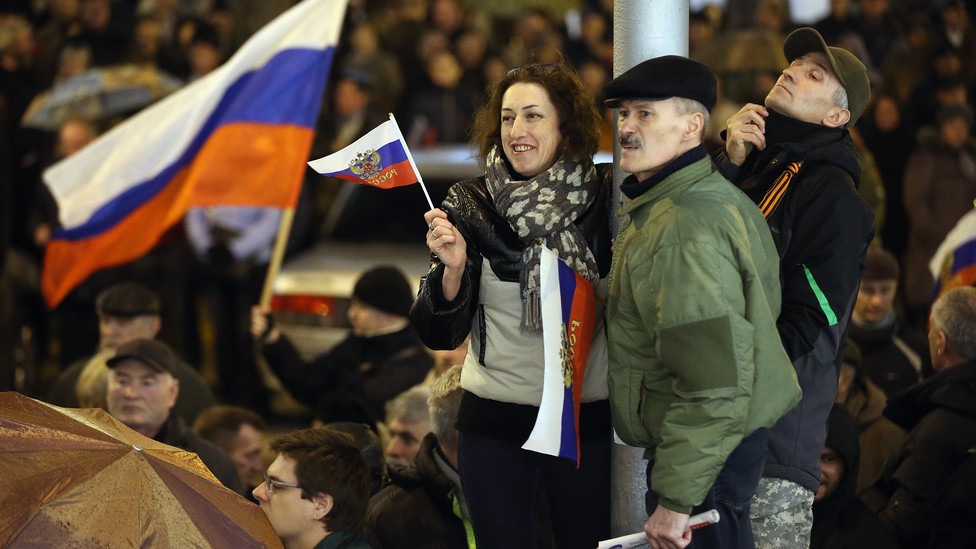 The tug-of-war between Russia and Ukraine over the control of Crimea is tumbling toward its breaking point.
Lawmakers in Crimea announced Thursday they will hold a referendum on March 16 to determine whether the peninsula should split from Ukraine and join Russia. "This is our response to the disorder and lawlessness in Kiev," one legislator said. "We will decide our future ourselves."
President Obama doesn't agree. In a brief statement from the White House on Thursday, the president criticized the referendum, saying it would "violate the Ukrainian constitution and violate international law."
"Any discussion about the future of Ukraine must include the legitimate government of Ukraine," Obama said, referring to the U.S.-recognized interim government formed by the Ukrainian opposition after the ouster of President Viktor Yanukovych. Russian President Vladimir Putin has said he does not recognize the new leadership in Kiev.
The move for a referendum has been widely criticized by the new government in Kiev and Western leaders.
Obama's not just standing by in the meantime. The White House announced Thursday that it has imposed visa bans on Russian officials it feels are responsible for actions that undermine Ukraine's sovereignty. The president also signed an executive order authorizing sanctions on those who have threatened the democratic process in the country.
The end goal of the sanctions is dialogue among the nations, and de-escalation of the military campaign in Ukraine. "I want to be clear there's also a way to resolve this crisis that respects the interests of the Russian Federation as well as the Ukrainian people," Obama said Tuesday, laying out a proposal for international monitors in Crimea to ensure the rights of ethnic Russians. "That's the path of de-escalation." In a statement after the president spoke, Secretary of State John Kerry said much of the same: "Russia has the opportunity now to make the right choices in order to de-escalate."
On Tuesday, Kerry offered $1 billion in an American loan guarantee to the new government in Ukraine.
The Obama administration's decision to implement sanctions on Russian and Ukrainian officials who instigated tumult in the region has been widely supported in Washington. House Speaker John Boehner's office welcomed the first step, saying it would "remain committed to working with the administration to give President Obama as many tools as needed to put President Putin in check."
Others in Congress have pushed for economic and trade sanctions as well, but such measures are unlikely to sway Putin. Russia accounts for less than 2 percent of American trade, so sanctions would barely make a dent in its economy.
{{ BIZOBJ (video: 4792) }}