Obama Administration Backs TV Giants' Bid to Kill Aereo
The solicitor general says the video site is stealing content.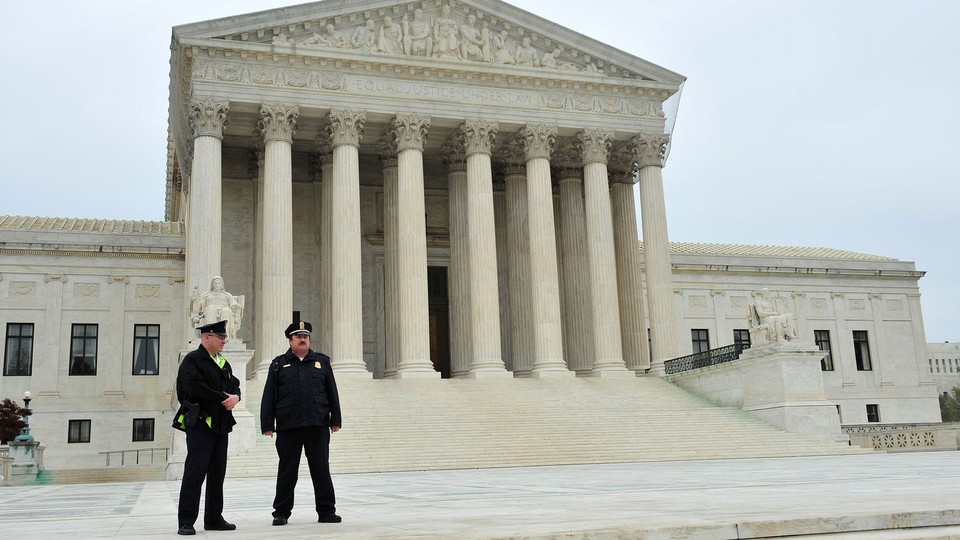 The Obama administration has sided with television broadcasters in their bid to shut down video-streaming site Aereo.
In a brief to the Supreme Court, the U.S. Solicitor General's Office said that Aereo's "unauthorized Internet retransmissions" violate copyright law.
The filing is a major blow to Aereo, which allows customers to watch and record broadcast TV on their computers, mobile devices, or Internet-connected TVs for a monthly fee. The Supreme Court is scheduled to hear oral arguments in the case on April 22.
Unlike cable and satellite providers, Aereo doesn't pay the TV networks for their content. The company uses tiny antennas to pick up over-the-air TV signals and transmits that video to its customers over the Internet.
ABC, NBC, CBS, Fox, and other broadcasters claim Aereo is stealing their content, while the video site says it is only making it easier for consumers to access free TV channels.
The Obama administration concluded that Aereo's service is an "integrated system" that is stealing the copyrighted content.
"The fact that as part of that system [Aereo] uses unique copies and many individual transmissions does not alter the conclusion that it is retransmitting broadcast content 'to the public,' " the Solicitor General's Office wrote. "Like its competitors, [Aereo] therefore must obtain licenses to perform the copyrighted content on which its business relies."
The office rejected Aereo's argument that siding with the broadcasters would endanger the legality of cloud computing and other techniques for accessing copyrighted content remotely.
"A consumer's playback of her own lawfully acquired copy of a copyrighted work to herself will ordinarily be a non-infringing private performance, and it may be protected by fair-use principles as well," the government wrote. Aereo customers, by contrast, have no right to obtain the TV content through the service, according to the filing.
The Solicitor General said the conclusion that Aereo is illegal "should not call into question the legitimacy of businesses that use the Internet to provide new ways for consumers to store, hear, and view their own lawfully acquired copies of copyrighted works."
The U.S. Court of Appeals for the 2nd Circuit sided with Aereo last year, and another federal judge in Boston also declined to shut down the company. But a federal judge in Utah sided with the broadcasters this year.