Nate Silver Is Having an Ezra Klein Moment
FiveThirtyEight hasn't hired a global-warming denier, but Silver's new writer has fully flunked the green purity test.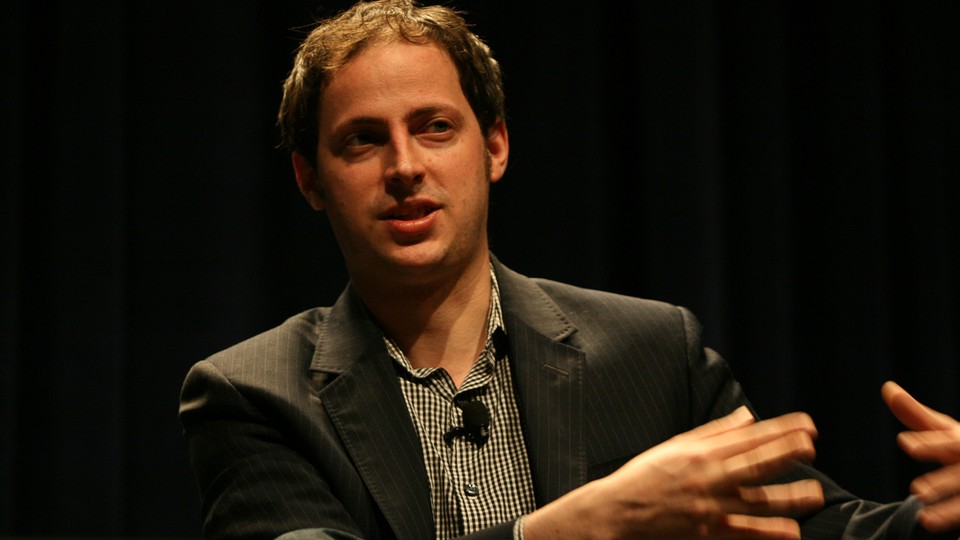 A wunderkind journalist leaves a huge newspaper, starts a highly anticipated explanatory reporting project — and promptly gets bashed on the left for hiring a controversial writer.
But this isn't a story about former Washington Post journalist Ezra Klein, who earlier this month risked estranging fans by hiring Brandon Ambrosino — author of several pieces that enraged members of the LGBT community — as a writing fellow at his Vox Media venture.
This week it's former New York Times data journalism wiz Nate Silver, founder of the newly launched FiveThirtyEight.com, who is under fire. Activists and at least one high-profile climate scientist are taking aim at Silver's decision to add University of Colorado environmental studies professor Roger Pielke Jr. as a contributing writer.
That's an unfamiliar space for Silver, whom scientists have generally held in higher esteem for his brand of data-driven journalism than for the "he said, she said" coverage of the climate-science "debate."
But this isn't just another entry into the scientific consensus vs. global-warming deniers chronicles. This battle — much like Pielke's take on climate — is far more nuanced.
Pielke, a political scientist with a Ph.D., doesn't deny human-induced climate change. He says it's real and demands action.
But he has often tussled with some prominent climate scientists and left-leaning policy advocates on several fronts, and there are reasons why it's the Republicans who invite him as a witness at climate-change hearings.
One front: He alleges some advocates, including President Obama's science adviser John Holdren, have gone too far in claiming climate change has worsened extreme weather events like hurricanes and severe droughts, or increased their frequency.
Holdren recently took the unusual step of criticizing Pielke directly in a memo about links between drought and climate change, which was part of a wider thrust-and-parry between them (Holdren's memo is here, Pielke's response is here).
Pielke argues that his real sin is flunking a purity test among climate scientists and advocates that he calls counterproductive.
"I see my views on climate change deviating in small but significant ways from, basically, the mainstream view, which makes the vitriol so much more disturbing," he said, arguing that a diversity of ideas is needed to confront climate change. "There is a small but vocal contingent that basically brokers no dissent, and I am very emphatic that if action on climate change is going to survive politically over decades, that those calling for action have to hold themselves to the utmost of scientific standards."
Pielke has criticized the climate movement for pursuing what he argues are politically impractical and ineffective solutions. For instance, he calls the campaign against the Keystone pipeline "misguided" and is skeptical of the political viability of efforts to put a substantial price on carbon.
He's affiliated with the Breakthrough Institute, a contrarian environmental think tank whose founders have spent a decade telling other environmentalists that they're doing it wrong for one reason or another.
Pielke's first piece in FiveThirtyEight on Wednesday argues that increasing costs of weather-related disasters like major hurricanes stem from rising global wealth — not climate change. "We're seeing ever-larger losses simply because we have more to lose — when an earthquake or flood occurs, more stuff gets damaged," he writes.
Though Pielke doesn't deny global warming, his deviations from others in the movement hasn't won him him many activist friends — and they've not been shy in sending Silver that message.
"It seems like wherever climate science is, Roger Pielke is there saying that it's wrong in some way," said Miles Grant, a senior communications official with the National Wildlife Federation. "With friends like these, who needs the Koch brothers."
"Pielke routinely seeks to minimize the impacts and severity of climate change and in the process, has been repeatedly criticized as inaccurate and misleading by some of the nation's top climate scientists," states a post Wednesday on ClimateProgress, a blog run by the liberal Center for American Progress Action Fund.
And that was just the first of two anti-Pielke stories ClimateProgress ran on Wednesday. A second quoted several climate researchers criticizing Pielke's first piece for Silver's site (the item was also updated with a rebuttal from Pielke).
Penn State's Michael Mann, one of the world's most prominent climate scientists, has joined the fray, knocking both Pielke and Silver's decision to hire him. And several climate activists have been attacking the Pielke hire on Twitter too.
For Klein, Silver's scenario is all-too-familiar.
After hiring Ambrosino, Klein was ripped by groups — including Media Matters — that had previously praised Klein's data-driven work at the Washington Post's Wonkblog. But those groups argued that by hiring Ambrosino (who is openly gay), Klein was sacrificing that standard, offering a platform to an author whose pieces were widely regarded as inflammatory attempts for attention rather than efforts to provide insight.
In defending the hire, Klein said Ambrosino would be writing about a range of issues beyond gender and sexuality — and said that all of this work would be edited to meet Vox's standard for fairness, accuracy, and quality.
Silver enjoys a similar (if not more sterling) reputation as an honest broker when it comes time to crunch — or model — the numbers, and those assurances could protect the brand as a whole, even among those who find Pielke himself tough to stomach.
And as Pielke's first post demonstrates, the controversy over his hire will do nothing to scare him off writing about climate, nor will it limit his subject matter.
Pielke's said his next story will be about evaluating predictions. But not, he said, predictions about climate change.