Must Every Federal Bureaucrat Speak Off the Record?
Even the most banal agencies resist transparency.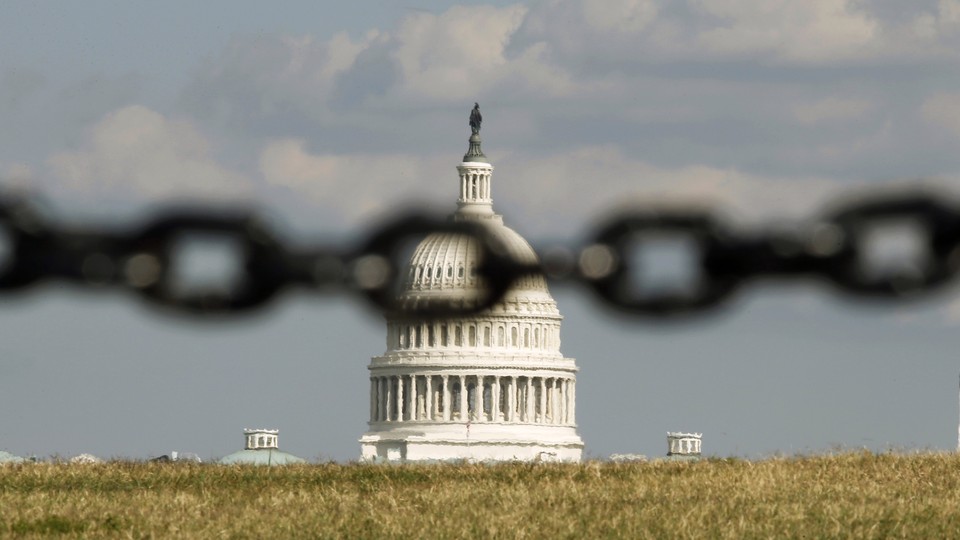 Deep in a Pennsylvania cavern, federal employees are using an antiquated, inefficient method to process 100,000 yearly applications for retirement benefits.
They're doing it by hand.
The Washington Post tells the whole jaw-dropping story in "Sinkhole of Bureaucracy." It involves a multi-step process that includes hours or even days spent digitizing some files by hand, and other digital files that must be printed out.
It's worth reading the whole story. (And then reading this document and laughing in despair.) But I want to draw attention to a few tangential passages that caught my eye:
"Here, inside the caverns of an old Pennsylvania limestone mine, there are 600 employees of the Office of Personnel Management. Their task is nothing top-secret. It is to process the retirement papers of the government's own workers."
"The Office of Personnel Management allowed a reporter in the mine on the condition that interviews with some officials there would not be conducted on the record."
"Now, Step 3: The file moves around the corner to an adjacent cavern. The workers there have a vital but frustrating job. They must call, e-mail, fax, badger and harass workers in other federal agencies to find paperwork that has been left out of the file. 'I used to chase people for months—literally—for one signature on one piece of paper. You want to talk about an egregious waste of taxpayer money?' recalled one worker who left the mine recently and declined to be named because of fears of retribution."
​I don't want to make too much of this. A resistance to transparency at the Office of Personnel Management's records cave is far down the list of things to worry over, and despite it, the Post managed to tell the important parts of the story.
On the other hand, if transparency in the federal bureaucracy isn't so much as feigned even when (1) there are no sensitive secrets involved; (2) everyone agrees that there's a problem and a need for solutions; and (3) the fault for dysfunction lies with flawed rules imposed by Congress far more than any employee in the bureaucracy—if bureaucrats won't speak on the record even in this instance, if former employees are afraid of retribution even here, it suggests a much larger problem.
Transparency in government ought to be the default, with exceptions made to protect certain kinds of sensitive information. It's unfortunate that we have to have those exceptions, especially given how often they're improperly invoked, but they're sometimes necessary. What we have instead are federal officials refuse to speak on the record, even to discuss basic matters of fact about their agencies, when there is no legitimate justification for it. What scenario could more clearly illustrate that the complaints of transparency advocates are justified?