Moniz: Oil Industry Hasn't Made Case for Crude-Oil Export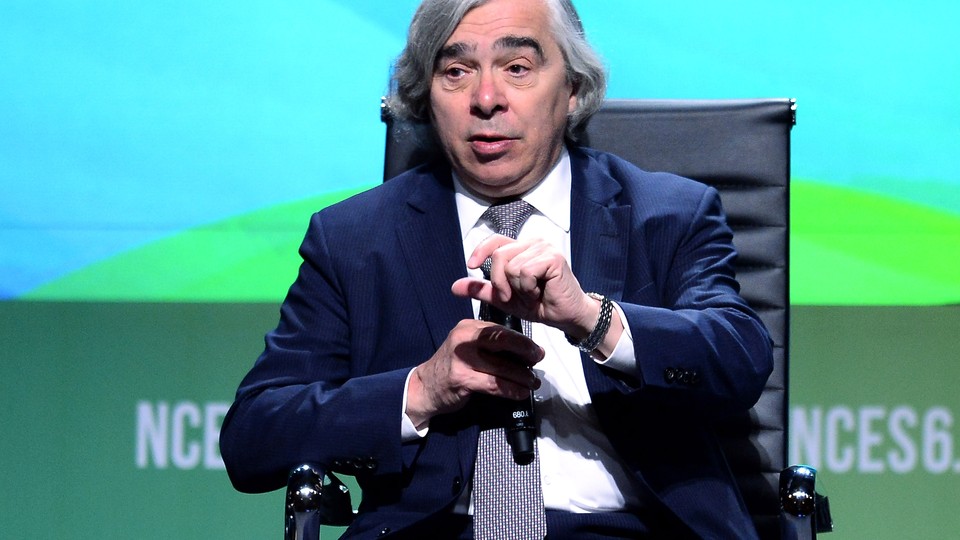 HOUSTON "" Energy Secretary Ernest Moniz said Wednesday that oil companies have not done a good job explaining why they believe heavy federal restrictions on crude-oil exports should be lifted.
"I don't think industry has done a good job clearly and concisely stating the case," Moniz said at a major energy conference here.
He weighed in as industry officials, including major oil companies such as Exxon and Chevron, are pressing to lift the near-ban on crude-oil exports imposed in the wake of the 1970s Arab oil embargo.
Moniz, speaking at the big IHS CERAWeek conference, noted that his department does not handle crude-oil export licenses, but he has previously said the Energy Department can provide technical input to the Commerce Department.
The secretary said the industry could do better at explaining what the "drivers" for exports are and what the implications would be, especially given that the U.S. still imports roughly five million barrels per day.
Moniz said there are a "complicated set of factors" that must be considered on infrastructure, transport and other topics.
"There are a lot of questions that have not been addressed in a clear way," he said.
The Energy Department's independent statistical arm, called the Energy Information Administration, is conducting a wide-ranging look at the topic, EIA Administrator Adam Sieminksi said Tuesday.
CORRECTION: A previous version of this story incorrectly spelled the name of EIA Administrator Adam Sieminski.