Members of Congress: We're the Worst Ever
What does it mean when even the most skilled lawmakers in Congress are giving up?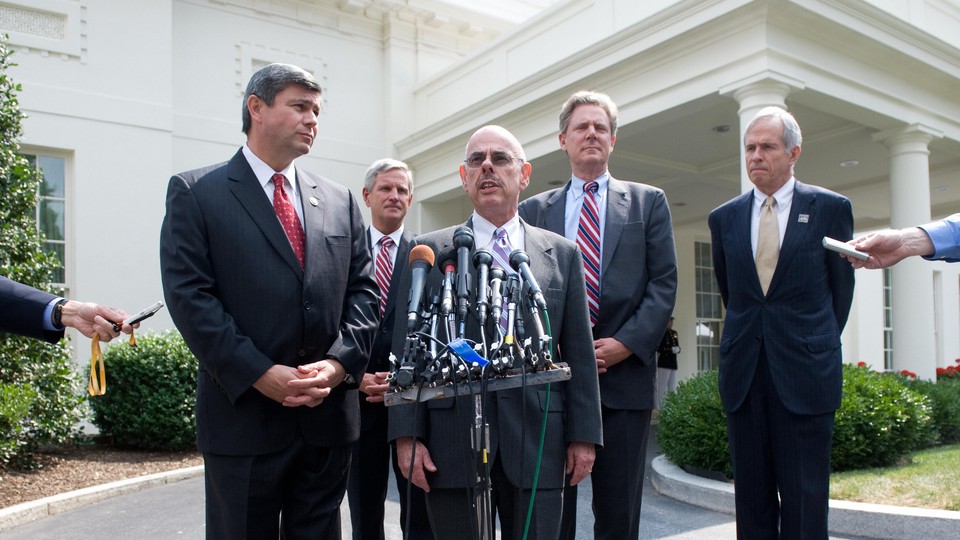 Gridlock and acrimonious partisanship are nothing new to veteran lawmakers. But in an interview published Monday in The Hill, they said something that is: The 113th Congress just might be the most terrible ever.
"It's certainly the worst Congress since I've been in Congress," said Rep. Henry Waxman, a California Democrat who's served on Capitol Hill for 40 years. "We've gotten very little done."
And Waxman, who was first elected in 1972, has the congressional bona fides to make that diagnosis.
It's not just that he's been there a long time; he knows how to work the system. "I have probably passed more legislation into law than any sitting member of the House," Waxman told National Journal back in April, "with the possible exception of John Dingell." (At least one analyst confirmed his self-assessment.)
Dingell, the longest-serving member in history, also called the 113th Congress more unproductive than any he'd seen. "We only passed 55, 57 bills," the Michigan Democrat told The Hill. "That indicates a very low level of productivity."
Waxman and Dingell are part of what National Journal has referred to as "The Exodus of Problem Solvers on Capitol Hill." As Norm Ornstein wrote in February, the retirees share a common characteristic: "They represent a heavily disproportionate share of those who would fit comfortably in a Problem-Solving Caucus if one existed." If the most skilled politicians have given up, what can we expect of the rest of them? The upshot is that the remainder of the year will likely be even more unproductive than what we have seen so far, with policy areas like immigration and tax reform dwarfed by concerns about midterm elections.
Of course, most lawmakers retire for personal reasons. But Dingell has explicitly cited dissatisfaction with the body's efficacy as among his incentives to leave, telling The New York Times that Congress had become "obnoxious."
That sentiment is remarkably in tune with Americans' perceptions of Congress. In December of last year, Gallup polling found voters' approval of Congress averaged 14 percent in 2013, the lowest since their polling began. Earlier this year, the body's approval rating stood at just 13 percent.
There's been plenty of speculation about why those numbers are so low. A new working paper published by two political-science graduates suggested it's because politicians tend to vastly overestimate how conservative their electorate is. And an article in Forbes somewhat predictably blamed the media. But it's time we considered a different alternative.
Maybe, just maybe, Americans think Congress is the worst ever because it is, in fact, the worst ever.