Keystone Pipeline Review Contractor Defends Independence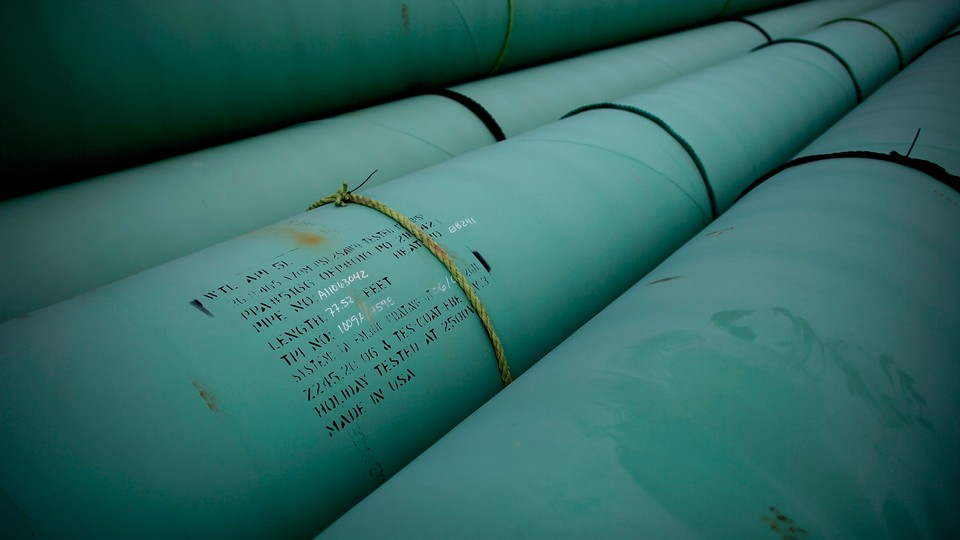 HOUSTON — The consulting firm that crafted the State Department's environmental review of the Keystone XL pipeline is defending the company's independence amid green-group allegations that its work was hobbled by conflicts of interest.
The official with Environmental Resources Management declined to discuss the Keystone XL review specifically, noting that would require State Department permission.
But Freddie Hospedales, global head of marketing, said broadly that the company's work with oil and natural gas industry clients does not erode its independence when assessing projects.
"It is a bit like being an auditor of banks, of things like that. You need to understand how the banking system works," he told reporters on the sidelines of the IHS CERAWeek energy conference in Houston. "The same principle applies in this. We are an independent assessor."
The State Department's final environmental review released in late January concluded that the project is unlikely to cause a big increase in greenhouse-gas emissions.
The finding is a blow to environmental groups that contend otherwise and are battling the proposed pipeline. The federal review of the proposed pipeline is ongoing.
Hospedales said that to analyze the impacts of oil and gas projects and how to mitigate them, a deep understanding of the industry is required. "Where you have those experts coming from is from oil and gas industries, as most of our people are," Hospedales said.
His comments come a week after the State Department's inspector general concluded that the State Department had followed its conflict-of-interest guidelines in selecting ERM.
The inspector general looked at topics including an ERM analyst's past work with Keystone XL developer TransCanada and work of ERM's subsidiaries with the company. None of that work involved Keystone.
More broadly, critics have flagged ERM's membership in the American Petroleum Institute, which is an industry lobbying group that's strongly pushing for Keystone's approval, and its work for other petroleum-industry clients.
However, the inspector general report agreed with State Department lawyers who concluded that this did not create conflicts of interest that should have disqualified ERM from its work on the Keystone review.
Asked Wednesday about ERM's membership in the American Petroleum Institute, Hospedales said, "I think the inspector general response last week was pretty clear in what it says."