Just How Illegal Is Your March Madness Bracket?
Would a proposed online-gambling ban make your office pool a crime?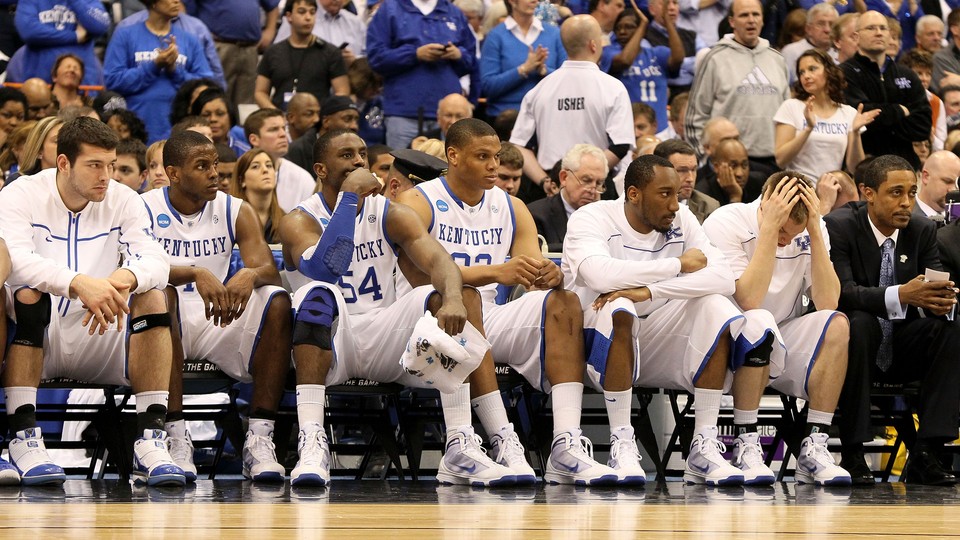 If you've heard about new efforts this week to ban online gambling, you're probably wondering what that means for your office March Madness pool. Your answer, if that's the sort of thing you're concerned about, should be: "What March Madness pool?"
You see, while online gambling was pretty much legalized on the federal level in a 2011 Justice Department decision, the ruling came with one exception: sports betting. DOJ's legal counsel "has analyzed the scope of the Wire Act ... and concluded that it is limited only to sports betting," Deputy Attorney General James Cole wrote in December of that year.
So while the feds won't crack down on online poker (at least for the moment), putting money on your bracket is technically illegal, in addition to being foolish (and definitely not something this reporter has wasted untold dollars on).
While Sen. Lindsey Graham and Rep. Jason Chaffetz try to restore the Wire Act's far-reaching online-gambling ban, other legislation adds to the confusion. The Unlawful Internet Gambling Enforcement Act, passed in 2006, allows games of skill such as poker and fantasy sports (apparently predicting athletes' statistics is a skill game, while predicting game outcomes is not).
Currently, three states — Delaware, New Jersey and Nevada — have sanctioned online gambling. That would plummet to zero if the Graham-Chaffetz bill goes through. At the other end of the spectrum, Rep. Peter King proposed a bill last year that would legalize and standardize online gambling.
In the meantime, the online gaming world remains a mixed bag of state regulations and little-understood, scarcely enforced federal laws. So even though the letter of the law says your March Madness wager could carry two years of prison time, you probably have nothing to worry about — except for that upset you never saw coming.