Jay Rockefeller Wants to Save the World From 'www.you.suck'
The Democratic senator is concerned about a new Web domain name.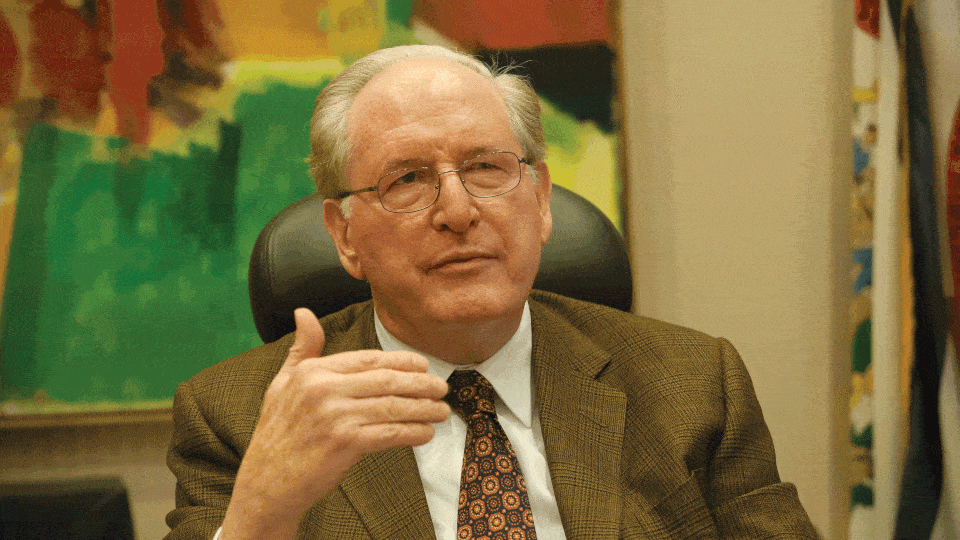 It's a joke that would be funny only to a sixth-grader. But a top Democratic senator has real concerns over the possibility that website addresses ending in ".sucks" may be used to mock people or organizations.
Senate Commerce Committee Chairman Jay Rockefeller said Wednesday that a Web domain like .sucks has "little or no socially redeeming value" and could be used for extortion.
"I view it as little more than a predatory shakedown scheme," Rockefeller wrote in a letter to the Internet Corporation for Assigned Names and Numbers, the independent group that manages the Web's address system. "The business model behind this [domain name] seems to be the following: force large corporations, small businesses, nonprofits, and even individuals, to pay ongoing fees to prevent seeing the phrase 'sucks' appended to their names on the Internet."
ICANN is currently implementing a plan to expand Web endings, known as generic top-level domains, well beyond the traditional .com and .org. Websites could soon end in words like .car, .music, .love, .pizza, or thousands of other possibilities, including brand names such as .coke.
Three companies — Donuts Inc., Momentous Corp., and Top Level Spectrum — have all applied to own .sucks, and ICANN will have to decide which company (if any) to award the domain to. Momentous has already started soliciting applications so that people can defensively buy .sucks Web addresses to prevent them from falling into the control of others, Rockefeller wrote.
Mason Cole, a spokesman for Donuts, acknowledged that "in certain hands, the domain name could be problematic." But he said trademark owners can ask Donuts to block certain terms for a "small fraction of the cost" of registering new websites.
"Donuts' business model is focused on providing Internet users around the world with real choice in how they craft their online identities," Cole said. "We are not soliciting, and have no plans to solicit, 'defensive registrations.' "
ICANN is an independent nonprofit, and there is little the U.S. government can do to override any of its decisions.
"As a committed supporter of the multi-stakeholder model of global Internet governance, I feel a responsibility to speak up when I see ICANN considering steps that could damage its reputation," Rockefeller wrote.