In Reversal, Members of Congress Call on Obama to Work Around Them
A trio of senators says the administration doesn't need congressional approval to stop NSA phone spying.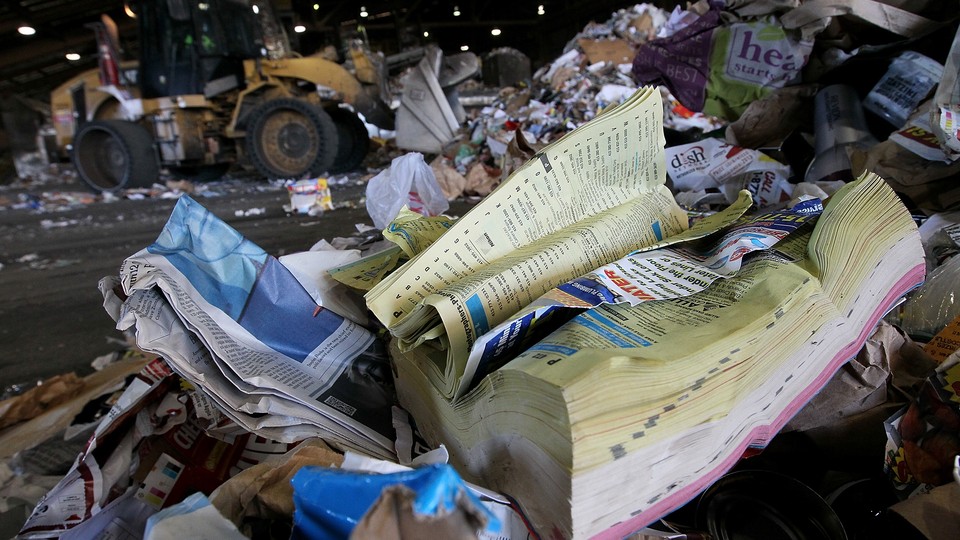 Countering the narrative on the other side of the Capitol, three senators held an impromptu press conference Tuesday afternoon, calling on the Obama administration to go ahead and work around Congress.
Huddled against the south wall of the Senate chamber, upstaging Minority Leader Mitch McConnell's official weekly presser just feet away, Sens. Rand Paul, Ron Wyden, and Mark Udall offered praise for the administration's proposal to end the National Security Administration's practice of collecting phone data. But all three senators tacked on one big addendum: Do it now.
President Obama, who has said he will increasingly rely on his executive authority this year, much to the chagrin of congressional Republicans, said this week that his administration will have to wait for congressional approval before the NSA can cease its data collection program. But Paul, Wyden, and Udall argued Tuesday that the president doesn't need Congress in this instance.
"They never quite got congressional permission to do it in the first place," Paul said Tuesday, referring to the collection of millions of Americans' phone records. "So I think they can stop immediately."
But these senators are not taking themselves entirely out of the equation either. All three said Tuesday that they want an NSA change codified into law — presumably lest some other president reinstate the program, or Obama change his mind — but getting legislation through Congress takes too much time and can be done after the fact.
"It may take a little time to get the legislation passed, but they can stop right now — right now," Wyden said.
In the interim, the senators said  they will "insist" that the NSA seek warrants to access Americans' phone records, rather than pursuing blind collection, while leaving an exemption for emergency situations.
"There's emergency authority which ensures that in the period between now and the time we try to get the legislation passed, we're protecting the constitutional rights of the American people, while at the same time dealing with a very real threat," Wyden said.
Paul, long a proponent of the Fourth Amendment, argued that the Supreme Court may also have to weigh in on the issue, a process that could take even longer.
"If you notice, most of what they say — and this could be the White House or any defenders of this program — they will say, 'Da da da da da, we have these privacy controls, we're going to do da da da da da,' but records are not protected by the Fourth Amendment," he said. "This is still a big question. I think it will still have to be decided by the Supreme Court."