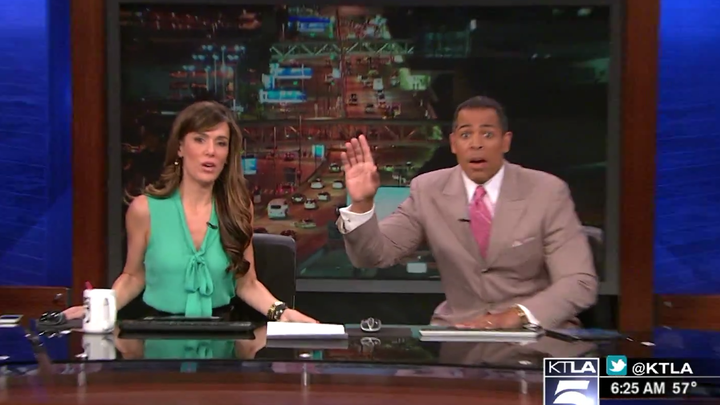 News doesn't get more breaking than this. 
This morning, when a 4.4 magnitude earthquake shook Los Angeles, the anchors at KTLA 5 news lost their usual on-air even keel. 
"Earthquake, we're having an earthquake," anchor Chris Scahuble shouted before hiding under the newsdesk. His reaction this morning is making the viral rounds. And it's easy to see why. It's near priceless. Watch the full video here.
Although, while startling, this morning's shake didn't cause much destruction, reports the Los Angeles Times.  "There were no report of injuries or damage."
We want to hear what you think about this article. Submit a letter to the editor or write to letters@theatlantic.com.
Brian Resnick
is a former staff correspondent at
National Journal
and a former producer of
The Atlantic
's National channel.