Glitches Hit Obamacare Site on Sign-Up Deadline
Technical glitches strike again as last-minute shoppers flood the site with traffic.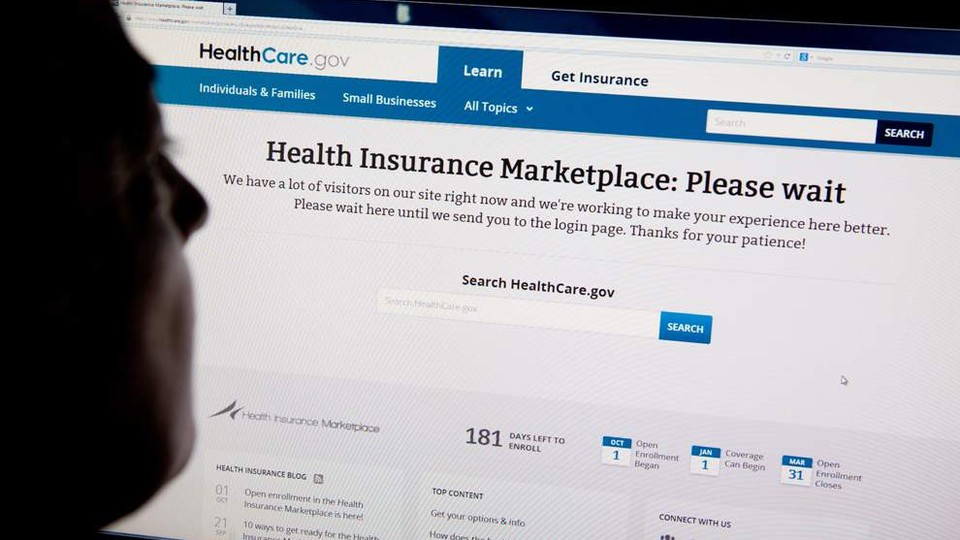 Technical glitches took HealthCare.gov offline for a while on Monday — the last day to sign up for coverage through Obamacare's exchanges.
The site is now back up and running, Health and Human Services spokeswoman Joanne Peters said. Around noon, a technical glitch prevented users from creating new accounts, and the systems for applying and enrolling in coverage were also unavailable. The site was also off-line for part of Monday morning.
Those issues have been resolved, Peters said. The site is still queuing visitors, which is not a big surprise given the surge in traffic ahead of Monday's coverage deadline. HHS deploys the queuing system when the website is getting more traffic than it can handle at once. It asks users to either wait in line or enter their e-mail address to be notified when they can come back
More than 100,000 people were using the system simultaneously at noon, Peters said.
HealthCare.gov was flooded with traffic over the past few days as the deadline to buy coverage drew closer. The enrollment window ends at 11:59 p.m. Monday, but HHS has said people who were "in line" by the deadline will have extra time to finish their applications if they run into technical problems.
President Obama and a small army of surrogates, including administration officials and dozens of celebrities, have been aggressively promoting enrollment ahead of Monday's deadline, urging uninsured consumers to visit HealthCare.gov and compare their options.
More than 6 million people have already selected private plans through the law's marketplaces.
HealthCare.gov — the primary enrollment website — experienced severe technical problems when it launched in October and was largely unusable for nearly two months. It had been functioning relatively smoothly since then.