GAO Says Competition Key to Building Better Space Taxis for Satellites
Allowing more companies to fight for rocket contracts could lower costs, says the government auditing agency.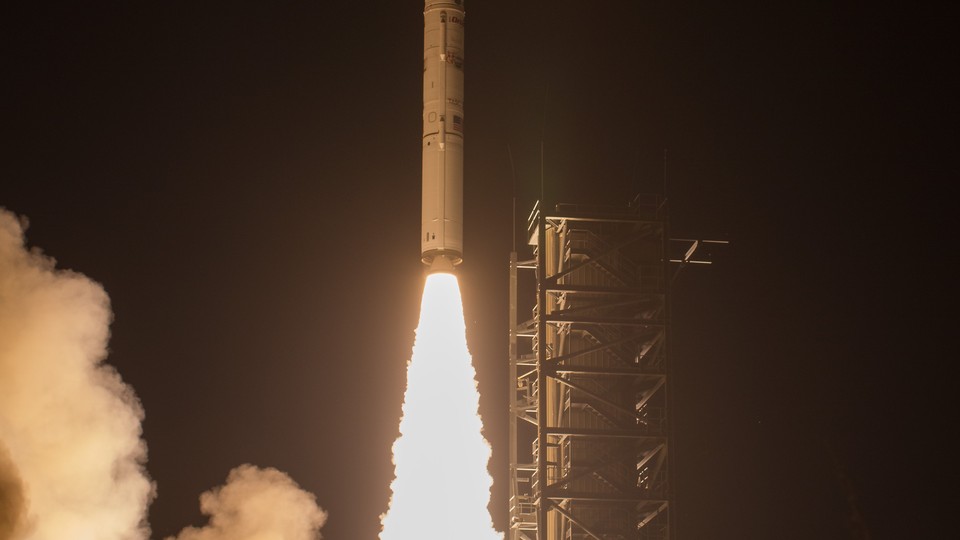 The military could save money if it lets more companies compete to launch its satellites, the Government Accountability Office said Wednesday.
The agency's Cristina Chaplain, testifying before the Senate Armed Services Strategic Forces Subcommittee, told legislators that allowing rocket companies to fight over contracts could prove a cost-saver.
"DOD could see further savings if a robust domestic launch market materializes," said Chaplain, director of acquisition and sourcing management for GAO.
Currently, the United Launch Alliance — a joint Boeing-Lockheed Martin venture — supplies the rockets for all of the military's launches. But the Defense Department has plans to offer bidding for 14 rockets, allowing competitors to challenge ULA.
Tech billionaire Elon Musk wants to be that competition, and he told Congress last week that his company SpaceX could save the government hundreds of millions of dollars if allowed to compete.
ULA CEO Michael Gass said his company's reliable track record should allow it to maintain precedence. The Pentagon will consider both price and mission risks when weighing competitors.
Chaplain's testimony seemed to signal GAO sees value in the more competitive approach Musk is asking for.
"We've finally arrived at the point where there are other companies that can begin to contend for space launches," Chaplain said. "Competition is on the horizon, and it's a matter of figuring out how best to do it."