Federal Regulator, Industry Chief Defend Rail Safety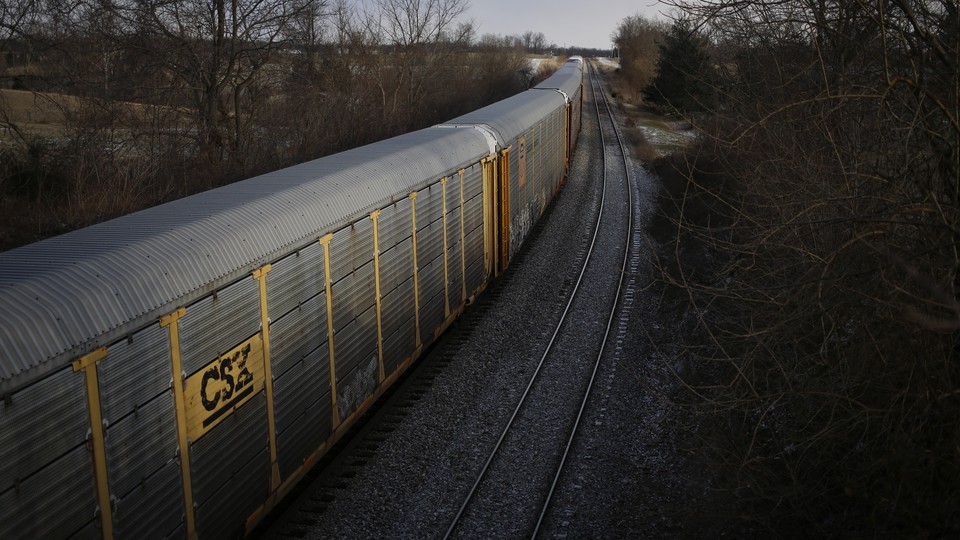 A top Transportation Department official and an industry executive defended rail safety on Thursday in the wake of a string of crude-by-rail accidents.
"New records in rail safety have been achieved four out of the past five years, and preliminary data indicates a new all-time best for 2013," Federal Railroad Administrator Joseph Szabo said during a Senate subcommittee hearing convened to examine passenger and freight rail safety.
Rail shipments of crude oil have soared due to a surge in production brought about by the one-two punch of hydraulic fracturing and horizontal drilling. Recent accidents, however, have led public-safety advocates and lawmakers to question rail safety.
Last summer, a train carrying crude oil sourced from North Dakota's Bakken formation ran off the tracks in Canada, resulting in dozens of fatalities. A similar derailment sparked a massive explosion in Casselton, N.D., at the end of December.
The crude-by-rail safety debate has taken on greater urgency amid speculation that Bakken crude is more volatile than oil sourced from other regions of the country.
All this bad press is prompting regulators and the industry to rush to rail's defense.
"If the question is, can we move crude by rail safely, the answer is yes," Ed Hamberger, president and CEO of the American Association of Railroads, said during the hearing. "99.997 percent of the time the product is moved from origin to destination without accidental release."
Both Szabo and Hamberger agreed, however, that more could be done to shore up safety.
"We owe it to the public to always do better," Szabo said. "That's what we expect out of ourselves at FRA, and its what we expect out of the industry that we regulate."
Last month, DOT and AAR released a series of voluntary safety recommendations that will soon be implemented in an effort to make crude transport via rail safer. The recommendations include slowing train speeds to 40 miles per hour in urban areas designated as "high risk," as well as increased track inspections.
DOT is also working to finalize a rulemaking that would upgrade safety standards for rail cars most commonly used to haul crude.