FCC Aims to Crack Down on TV Consolidation
The agency plans to limit coordination and deals between TV stations.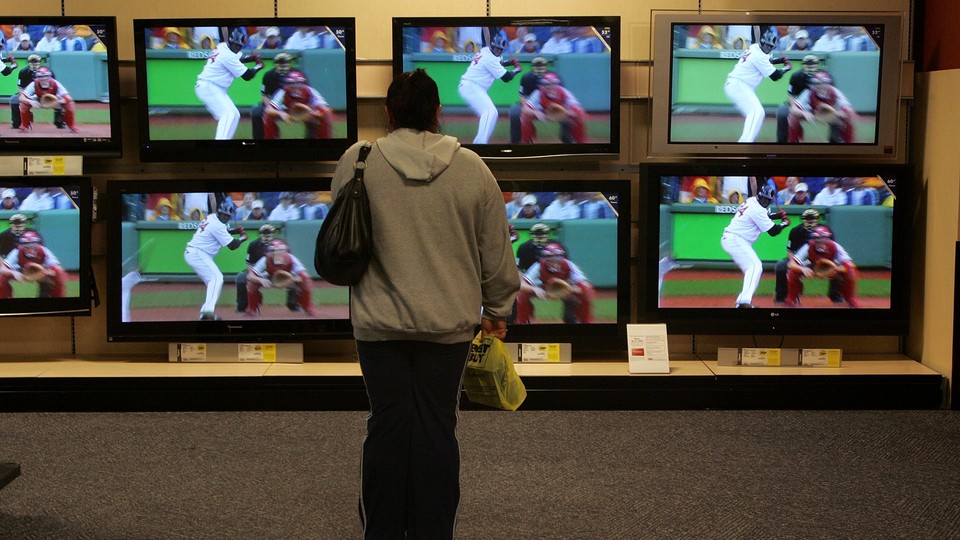 The Federal Communications Commission plans to tighten its regulations that limit how many broadcast TV stations a single company can own in any one market.
The rules are intended to promote competition and ensure that viewers have access to a diverse range of views in the media. But Republicans are expected to oppose the move, warning it could force some local TV stations out of business.
FCC Chairman Tom Wheeler announced a proposal Thursday that would crack down on "joint sales agreements," in which one TV station sells ads for another. TV broadcasters argue the deals allow struggling stations to share costs.
But FCC officials concluded that the arrangements undermine the agency's media-ownership rules by allowing one station to control or influence another. Under Wheeler's proposal, any station that sells 15 percent or more of the ads for another station would count as owning that station for purposes of the agency's media-ownership cap.
FCC rules bar any company from owning more than one of the top four stations in a market.
In a statement, Wheeler said that treating the joint-sales deals as ownership is "simply recognizing reality."
Wheeler's proposal would also bar TV stations from banding together as a group when they negotiate with cable providers. Cable companies have complained about the increasing fees they have to pay to offer broadcast TV channels. The chairman's staff concluded that joint negotiations by broadcasters have increased costs for cable providers, leading to higher bills for consumers.
The FCC plans to seek input on how it should handle deals between TV stations to share resources, such as news helicopters or staff.
The proposals closely track recommendations that the Justice Department made last month.
"The proposed initiatives are not designed to stop beneficial efficiencies in the television business," Wheeler said. "They are designed to enable fact-based determinations to ensure competition, diversity, and localism at this very important juncture in the media marketplace."
The FCC plans to vote on the rules at its meeting on March 31. But Ajit Pai and Michael O'Rielly, the two Republicans on the five-member commission, are expected to vote against the changes.
In a statement Thursday, a spokesman for Pai said the chairman's proposed limitation on joint-sales deals is "a dagger aimed at the heart of small-town broadcasters."
"It's a job-killer that would result in less news programming, less diversity, and more stations going dark," the spokesman said.