Facebook Wants to Bring the World Internet With Robot Drones
The social-media network is spending $60 million on solar-powered drones that can stay aloft for five years.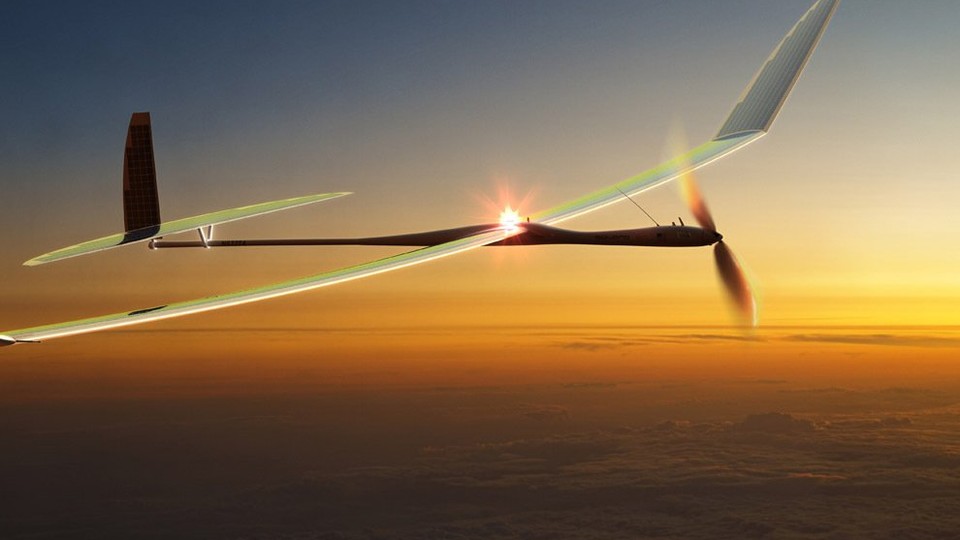 Facebook from the sky could soon be a reality.
The social-media giant is seeking a $60 million deal to purchase drone-maker Titan Aerospace, whose solar-powered drones can spend up to five consecutive years in the sky. According to reports, it's part of the Internet.org initiative to bring affordable Web access to the world's developing countries.
Titan dubs its autonomous drone a "cell tower in the sky," offering the reach of 100 ground-based towers with its 65,000-foot altitude. It's unclear what sort of range it would be able to provide for Internet access.
According to one report, Facebook wants to build 11,000 of the company's Solara 60 models. That model, according to Titan, can put a 250-payload — say, communications equipment with an Internet signal — into "atmospheric parking," essentially performing the function of a communications satellite with minimal cost.
Some have speculated the drones could be used to get millions of new Internet users hooked on WhatsApp — the messaging service Facebook purchased for $19 billion last month.
Facebook isn't the first to try to bring people Internet from the sky. One plan — known as Outernet — hopes hundreds of tiny satellites will do the job.
This 2013 National Journal graphic helps explain how Titan's drones operate.