Eric Holder's War on Drug Sentences — a Bright Spot in Obama's Second-Term Legacy?
The attorney general is on a mission to reform decades-old drug policies that majorities agree need changing.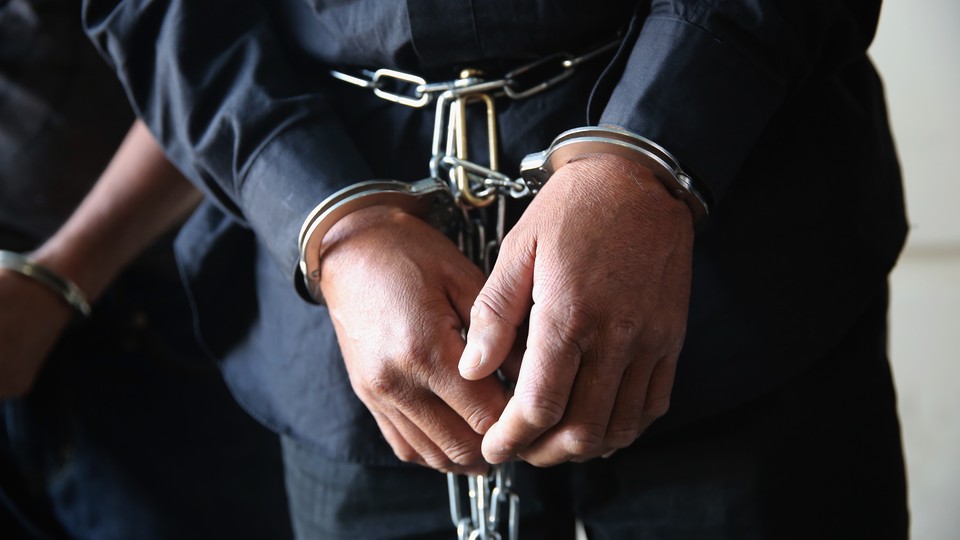 Eric Holder's last years as attorney general will be marked by drugs.
Just this week, Holder has taken significant action on both sides of the drug war, calling for a fight to curb heroin-related overdoses and to also limit the sentences imposed on drug offenders.
We knew this activity was coming. Holder is making good on his "Smart on Crime" initiative, which launched last spring with the underlying philosophy that "we cannot prosecute our way to becoming a safer nation." To Holder, and to many Republicans as well, the statistics on crime in America are clear and screaming for answers. The United States has one of the highest per capita prison populations in the world, and a disproportionate number of inmates are African-American.
In August, Holder announced that low-level drug offenders (not connected to organized crime) would no longer be charged with crimes that impose mandatory minimums. Today, he sought to take that a step further, advocating to the U.S. Sentencing Commission a decrease in minimum sentences for a wide range of drug offenses.
The proposal would reduce drug-related prison sentences by an average of 11 months (from 62 months to 51 months), decreasing the federal inmate population by 6,550 over five years. Half of American inmates are serving drug sentences, and those inmates are disproportionately African-American.
Reducing the prison population by 6,550 would mean, on average, a savings of $169,238,900 a year, per data from the Urban Institute. Money aside, the human-interest case for sentencing reform is easy to make.
"This overreliance on incarceration is not just financially unsustainable; it comes with human and moral costs that are impossible to calculate," Holder said in prepared remarks to the commission.
The Sentencing Commission publishes the guidelines that federal judges follow in sentencing cases. It will vote on new guidelines in April. Holder's advocacy represents a growing push on both the left and right for prison reform. Last week, at the Conservative Political Action Conference, a panel featuring Texas Gov. Rick Perry was unanimous in its enthusiasm for prison reform.
"The idea that we lock people up, throw them away, and never give them a chance of redemption is not what America is about," Perry said. "Being able to give someone a second chance is very important."
The changes Holder can make are ones partisans can agree on. In 2012, Pew found that 84 percent of Americans agreed with the statement, "Some of the money that we are spending on locking up low-risk, nonviolent inmates should be shifted to strengthening community corrections programs like probation and parole," including 77 percent of Republicans.
Sixty-nine percent of Americans agreed with the statement, "One out of every 100 American adults is in prison. That's too many, and it costs too much."
As policy turns to legacy, this Justice Department's actions on drug crimes may just become a bright legacy in a fraught second term for this administration.