EPA Chief Won't Commit to Refinery Carbon-Emissions Rule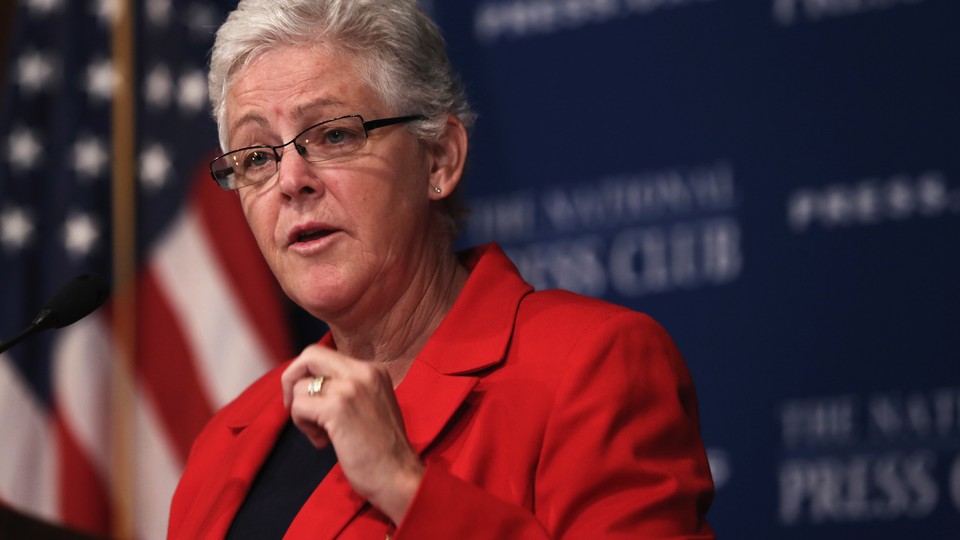 HOUSTON — Environmental Protection Agency Administrator Gina McCarthy on Thursday declined to say whether the agency would launch a rulemaking to set carbon-emissions standards for refineries.
"We are simply focused right now on the power-plant rule," McCarthy said, referring to an upcoming proposal to set standards for the nation's power plants.
The fate of plans to eventually craft climate-change rules for the nation's refineries, a smaller emissions source than power plants, has been a question mark for years.
EPA, in a 2010 legal agreement with several states and environmental groups, said it would write a refinery regulation, but it hasn't come to pass.
McCarthy, speaking to reporters at a major energy conference here, did not rule out launching an effort to set carbon-emissions standards for other stationary pollution sources beyond power plants.
"We are talking to all kinds of folks about what that [the power-plant rule] might mean for other stationary sources, but frankly this [the power-plant rule] is where my focus is and will be," she told reporters at the IHS CERAWeek conference.
Pressed on the topic, McCarthy said: "We are in litigation discussions and clearly that is not something I am going to be talking about today."
"But we recognize and I think folks recognize that this [power-plant] rule is a very important one. This is where my attention is going to be. That doesn't mean that we won't continue discussions with the litigants. We certainly will," she added.
Refineries are the second-largest stationary source of U.S. carbon emissions.