EPA Chief Defends Administration on Environmental Justice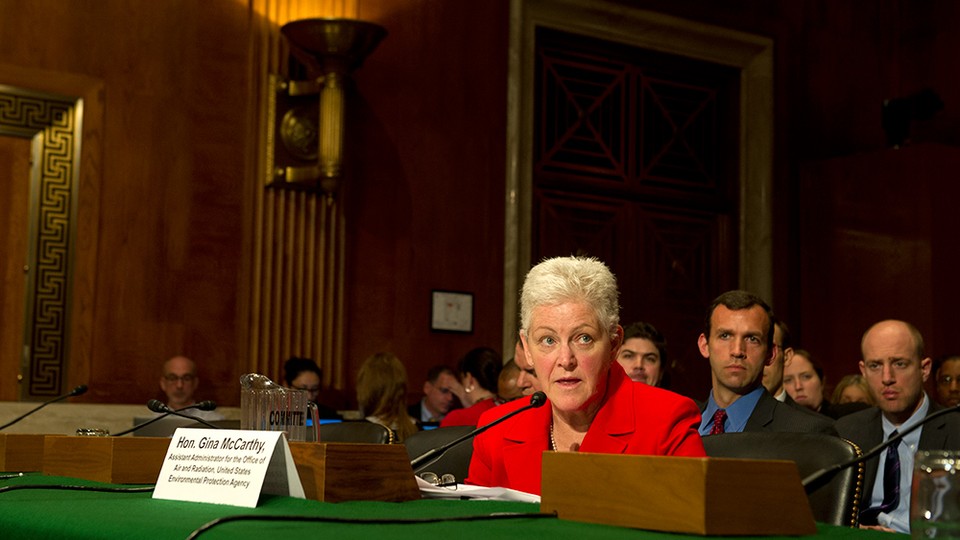 Environmental Protection Agency Administrator Gina McCarthy on Monday defended the administration's record on environmental justice, saying that new vehicle-emission limits will raise the standard of living for residents of heavily trafficked areas.
"Millions of Americans still suffer from the health impacts of poor air quality, especially those in urban areas along high-traffic corridors," McCarthy said during a press call to announce the agency's newly finalized "Tier 3" standards. The rulemaking aims to cut back on the amount of sulfur blended with gasoline and set air-pollution limits for tailpipe emissions from cars and trucks starting in 2017.
"By reducing these pollutants we're really addressing an environmental-justice issue," McCarthy said. "Communities that live near major roadways often live, work, and play right along that roadway, and they're disproportionately harmed by air pollution."
McCarthy's mention of environmental justice arrives on the heels of comments from Democrats that the White House has not done enough to address the impact of climate change on low-income and minority communities.
Reps. Keith Ellison, D-Minn., and Raul Grijalva, D-Ariz., penned a letter last week to the administration asking for increased action on environmental justice under the heading of the president's climate action plan.
"Climate change compounds existing inequities," the Democrats write in the letter. "Droughts, floods, wildfires, and extreme weather events increase the vulnerability of people living in areas with limited climate resiliency — communities with poor air quality, unsafe housing, and insufficient resources to plan, prepare and recover from extreme weather."
The letter has not yet been sent. Its authors are still collecting signatures.