Energy Company That Backed Democratic Convention Faces Another Environmental Violation
Duke Energy is accused of illegally dumping millions of gallons of contaminated water in N.C. rivers.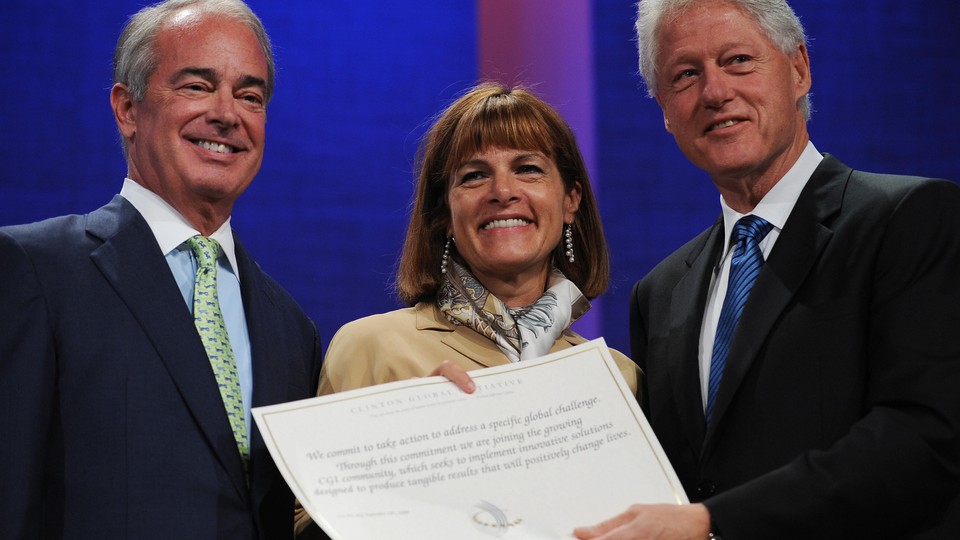 Duke Energy, the largest electric-power holding company in the country, has "illegally pumped 61 million gallons of contaminated water from a coal ash pit" into the Cape Fear River near Charlotte, N.C., the eighth time in a month the company has violated environmental regulations in that state, the Associated Press reports.
The coal ash could contain "arsenic, lead, mercury and other heavy metals highly toxic to humans and wildlife," according to the AP, although so far none of the towns surrounding the Cape Fear River have found problems with their drinking water.
Although Duke Energy's political action committee has donated more funds to Republicans than to Democrats over the last two cycles, the company itself was a strong backer of the 2012 Democratic Convention in Charlotte. That could cause headaches for the party, which has been ratcheting up its support for new environmental protections ahead of the 2014 midterm elections. After giving millions to the party in 2012 for its convention, the company forgave a $10 million line of credit taken out by Charlotte's host committee. Then-CEO Jim Rogers, who stepped down last year, sat on the host committee that year.
Congress voted last week to eliminate taxpayer funding for political conventions, putting more pressure on both parties to bring in donations from corporate sponsors, like Duke Energy, for 2016.
Just last month, a pipe at a separate Duke Energy plant in Eden, N.C., collapsed, dumping "at least 39,000 tons of coal ash and 27 million gallons of contaminated water" into the Dan River, according to the Los Angeles Times. A federal grand jury convened earlier this week to investigate the earlier incidents, including at Eden, which could affect local drinking water and aquatic animal life.
The company controls 15 coal-fired plants in North Carolina, South Carolina, Indiana, Florida and Kentucky.