Despite Senate Optimism on Unemployment Insurance, House Passage Remains Murky
The Senate could pass an extension next week, but until Boehner gets on board, it's not going anywhere.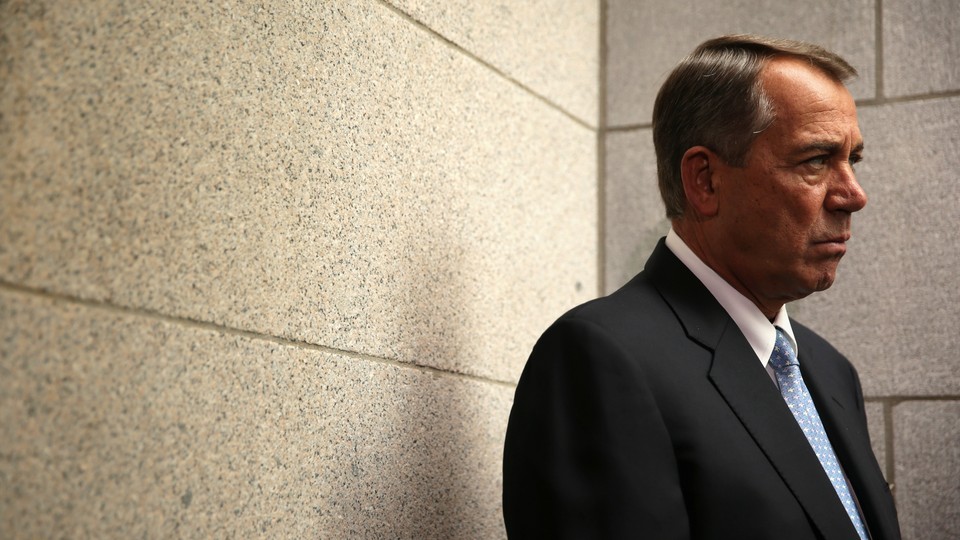 As more than 1 million Americans enter their third month without unemployment insurance benefits, senators have begun expressing increased optimism that their chamber will soon pass an extension that restores checks for the long-term unemployed.
But left out of that conversation is the House, where little has changed since the majority party refused to allow a vote on the issue at the end of last year, allowing the benefits to expire on Dec. 28.
While House Democratic leadership continues to focus on extending insurance, there has been little movement among House Republicans. Speaker John Boehner has repeatedly called for the White House to produce a package that would not only offset the cost of extending the program, but also include a new jobs initiative such as approval of the Keystone pipeline. President Obama has signaled his strong support for extending the benefits, but the White House has largely taken a back seat in the negotiations, leaving those conversations to congressional Democrats.
The Senate is currently at work on a package that would extend the benefits for six months. But, when accounting for retroactive pay, the program would likely expire again in June. Senate Democrats have agreed to pursue some kind of financial offset, but have yet to solidify around what the pay-for will be, as they seek a fifth Republican senator to sign on to the deal. But a separate jobs initiative has not been pursued.
The Senate was slated to take up an extension package this week, but that vote will likely be delayed until early next week because of the D.C. snowstorm.
House Democrats insist they could find the votes to pass an extension, but the question remains whether House leadership will allow the bill to come to the floor at all. "If you bring the UI bill to the floor, it would pass."¦ Just give us a vote," Minority Leader Nancy Pelosi argued last week.
But House Republicans do not expect to have to face the issue at all. The posturing over unemployment insurance is a potentially winning election-year message for Democrats, and Republicans say they see few signs that their colleagues are seriously working to pass the legislation through both chambers.
While Senate negotiators continue to work to cobble together a 60-vote majority of their own, there is currently no discussion on the issue with House leaders, who hold the fate of the extension in their hands.
None of the senators involved in the ongoing unemployment insurance talks — in either party — has reached out to Boehner to discuss the possibility of House passage, according to spokesperson Brendan Buck. Senate Minority Leader Mitch McConnell has not discussed the issue with the speaker either.