BP Can Do Business With Uncle Sam Again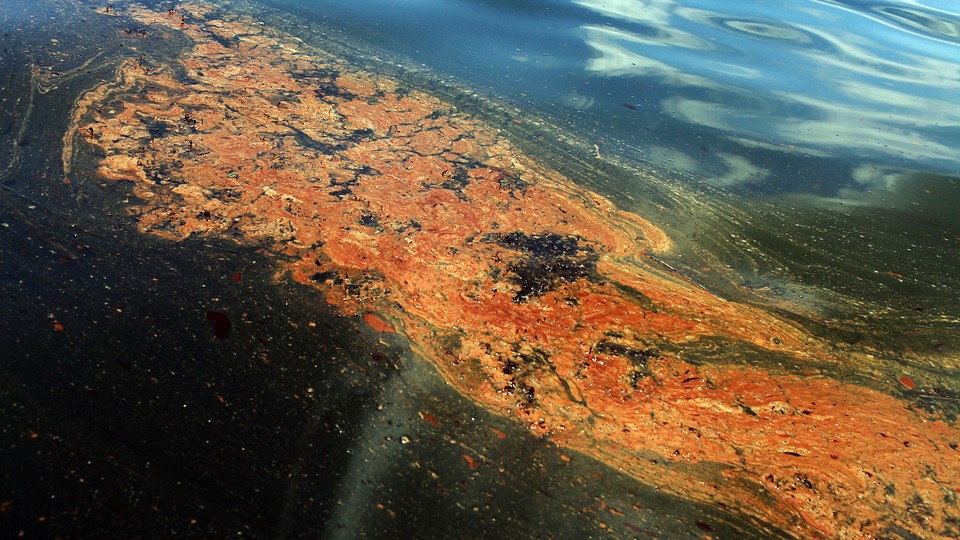 The Environmental Protection Agency is ending BP's suspension from receiving new federal contracts that was imposed after the oil giant agreed to guilty pleas over the 2010 Gulf of Mexico rig explosion and spill.
But there are a few strings attached to removal of the sanction imposed in late 2012. According to EPA's announcement Thursday, the five-year agreement has specific provisions on BP's "ethics compliance, corporate governance, and process safety."
"This is a fair agreement that requires BP to improve its practices in order to meet the terms we've outlined together," EPA Assistant Administrator of Administration and Resources Craig Hooks said in a statement Thursday.
According to EPA, the deal requires BP to retain an EPA-approved auditor who will conduct an annual review and report on BP's compliance.
BP, a major fuel supplier to the Defense Department, has been battling the suspension in court while it negotiated with EPA. The company is dropping the lawsuit.
BP noted Thursday that the agreement will enable the company to again enter into new deepwater drilling leases in the Gulf of Mexico.
The April 2010 Deepwater Horizon disaster killed 11 workers and touched off a months-long spill that eventually dumped more than 4 million barrels of oil into the Gulf of Mexico.
The agreement to lift the suspension drew quick criticism from the watchdog group Public Citizen. The group noted that the Gulf disaster followed a 2006 pipeline spill in Alaska, and the 2005 explosion at a BP refinery in Texas that killed 15 workers.
"BP has not addressed the cultural problems that led to the ban in the first place," said Tyson Slocum, director of Public Citizen's energy program.
"We treat corporate criminals far more leniently than we do human criminals, and that is a sad state of affairs," said Slocum, who also expressed doubt that the independent monitor will effectively police BP.
But John Mingé, chairman and president of BP America, called the agreement "fair and reasonable."
"Today's agreement will allow America's largest energy investor to compete again for federal contracts and leases," he said in a statement.