Blake Farenthold Really Wants to Post Musical Cat Videos on YouTube
The congressman thinks it should be easier to get permission to use copyright holders' music.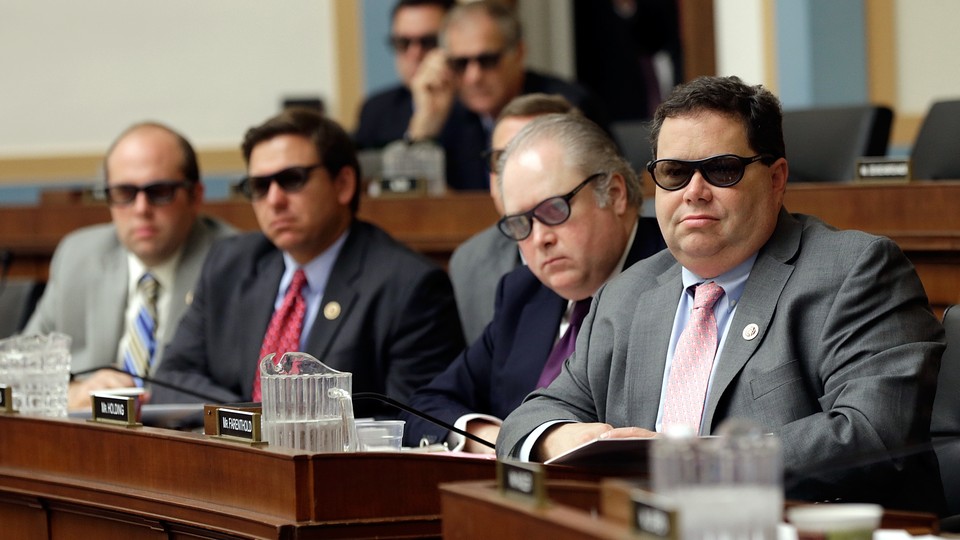 Rep. Blake Farenthold grilled a Grammy winner Thursday on making it easier for him to upload viral content.
"Let's say I want to put up a video of my cat and put some music behind it," the Texas Republican asked, questioning composer Maria Schneider at a House hearing on copyright law. "How many hoops are there for me to jump through? "¦ This is a very complicated process."
Farenthold lamented that to legally use music for a personal video, he would have to search for the artist, track down contact info, ask for permission, and await a response. "Isn't there an opportunity for your industry "¦ to make it easier for innovators to license your content and do it legally?" he asked.
Schneider replied by directing Farenthold to her website, saying obtaining permission isn't as hard as he made it out to be. She added that his question overshadowed the fact she is losing a great deal of money thanks to piracy and copyright violations.
"I appreciate that, but I also want some music on my cat video," Farenthold responded.