Autism Is More Common Than We Thought
One in 68 American children has some form of autism, according to new CDC data.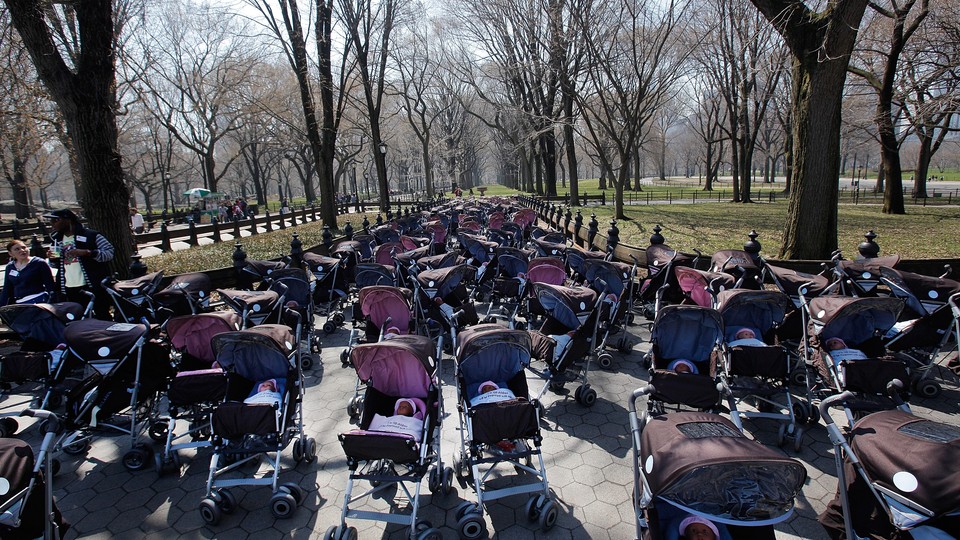 More American children have an autism spectrum disorder than was previously thought, according to a new report Thursday from the Centers for Disease Control and Prevention.
One in 68 American children is now on the spectrum, more than double the number of kids who had some form of autism in CDC's 2000 study and a 30 percent increase from CDC's most recent study, released last year, when one in 88 children were thought to be affected.
However, CDC cautions that it cannot know whether the disease is actually affecting more young people, or whether it is merely a case of increased awareness of the disease leading to more diagnoses.
CDC estimates, overall, that about 1.2 million young people under 21 living in the United States have some form of autism.
The disease continues to be much more prevalent among young boys than girls, a long-standing mystery for autism researchers. According to the latest data, four and half times more boys (one in 42) are on the spectrum than girls (one in 189).
It is also more common among white children than among African-American or Hispanic kids. However, CDC's Coleen Boyle said on a conference call with reporters Thursday that the agency believes that difference is an issue of reporting and diagnosis, not a real difference in prevalence between white, African-American, and Hispanic children.
Perhaps most interestingly, Boyle said, the number of children with average and above-average intelligence who have been diagnosed with an autism spectrum disorder has grown significantly. "Over the last decade, the most notable change in the characteristics of children identified with autism is the growing number who have average or above-average intelligence from a third in 2002 to nearly 50 percent in 2010," Boyle said in the conference call.
Researchers are not sure, however, whether the increase is attributable to doctors diagnosing more intelligent children with the disease, an actual increase in the prevalence of the disease among children of average and high intelligence, or a combination of the two.
Robert Ring, the chief science officer for Autism Speaks, an advocacy and research organization, warns that the disease is still not being diagnosed early enough. On average, diagnoses come around the age of 4 and a half, even "though autism can be identified and diagnosed as early as age 2," Ring says. That may be an awareness issue.
"This means that many individuals are missing out on the transformative outcomes that intensive early interventions can offer," Ring says. "If we're going to make a direct and meaningful impact in the lives of these children, reducing the average age of diagnosis must be a priority moving forward."
The Health and Human Services Department will launch an "unprecedented" initiative Thursday to help aid in earlier diagnoses, Katherine Beckman, a senior policy adviser for HHS's Administration for Children and Families, said Thursday. The effort will include "a compendium of first-line, research-based screening tools" for families, as well as other tools, to help them check and treat their children.
Autism Speaks and other groups are working to lobby Congress for additional research funding and will be speaking alongside Rep. Chris Smith, R-N.J., who co-chairs the Congressional Autism Caucus, and other members Thursday.
The CDC report is based on a survey of the medical and special-education records of 8-year-old children in 11 communities across the U.S. for 2010. CDC uses that data, Boyle said, because most children with an autism spectrum disorder have been diagnosed by age 8.