All Politics Is Local for Hillary Clinton Super PAC
Ready for Hillary dispatched 20 volunteers to get out the vote in local New Hampshire election Tuesday.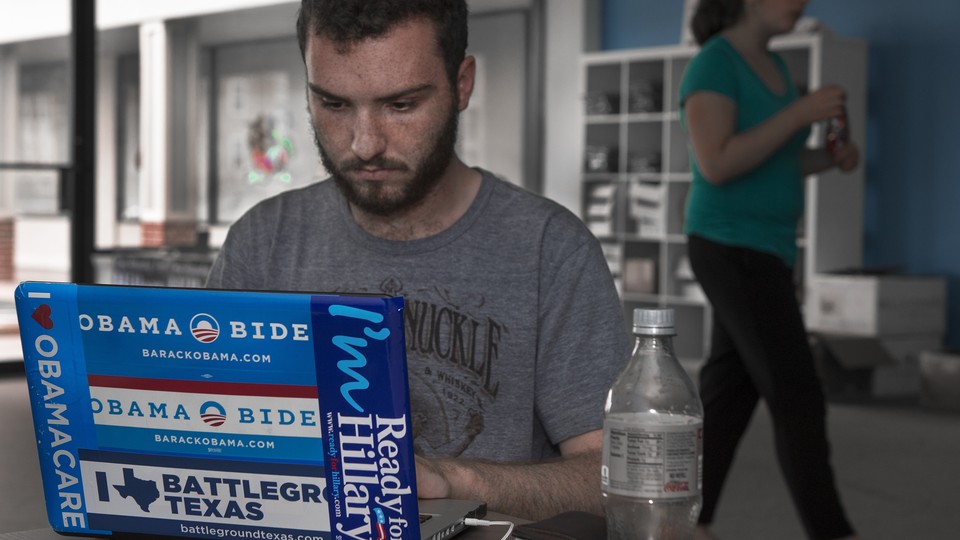 Ready for Hillary is seeking to make inroads with voters anyway it can — even by intervening in a local election. Especially if it's in New Hampshire.
The super PAC laying groundwork for a possible Hillary Clinton presidential campaign dispatched 20 volunteers to western New Hampshire on Tuesday to help get out the vote in a competitive race for a spot on the state's Executive Council, a five-member state government oversight board. And while Democrats ultimately came up short in the special election, the trip was far from a loss for Ready for Hillary, which continues to grow its list of potential Clinton supporters.
Democrat Michael Cryans was locked in a tight battle with Republican Joe Kenney to represent a 264,000-population district on the council, which advises and serves as a watchdog over the governor.
Republicans have held the seat for decades, and Democrats actually came close to picking it off. The race was too close to call on Tuesday night, but Cryans conceded on Wednesday morning. He lost by about 1,300 votes.
Ready for Hillary spokesman Seth Bringman said the bulk of the group's effort was directed toward encouraging college students, a key but sometimes unreliable Democratic constituency, from Dartmouth University and Plymouth State University to cast ballots, as WMUR-TV first reported Tuesday. The super PAC organized rides to the polls — collecting valuable email addresses for its list all the while.
The local race gave the group an opportunity to sign up new supporters and gain voter information in the first-in-the-nation primary state, and it showcased its willingness to lend a hand to candidates not named Clinton. Some Democrats have recently expressed concern that the super PACs focused on putting Clinton in the White House are diverting resources away from the party's pressing needs in 2014.
Bringman did not name any specific 2014 races on the group's radar at this point, but he said Ready for Hillary will mobilize support for candidates Clinton endorses, as it did in the 2013 Virginia gubernatorial and New York City mayoral races. During the final stretches of those campaigns, the group sent out fundraising emails and directed volunteers to help get voters to the polls.