You Don't Have to Live in a Snowy State to Be a Winter Olympian
But it helps, according to this map.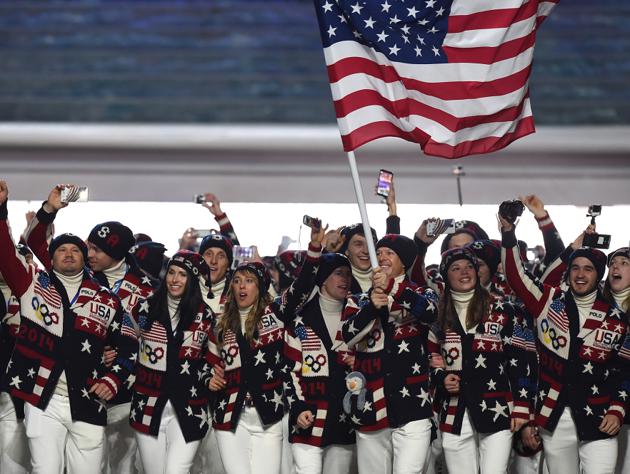 Most Winter Olympic athletes come from places that are cold and snowy. That's true for most sports this year in Sochi. But for American bobsledders and short track skaters, that's not the case.
It makes sense that places like Minnesota, New York, and California would be the leading states in producing winter athletes, considering their cold climates. Most skiers and snowboarders come from the Mountain West. Most hockey players come from the northern Midwest. And the Northeast produces most of the cross-country skiers. It fits in with the topography and culture.
But what about sports where the climate doesn't necessarily factor in? If Jamaica can produce a bobsled team, it's not a stretch of the imagination that Team USA has three bobsledders from Southern California, and others from Georgia, Texas, Nebraska, and Iowa.
It's a similar situation for short-track ice-skaters. The U.S. team has representation from Florida, Missouri, and Texas. It's an indoor sport. All you need is a rink.
But this trend doesn't stretch across all of the U.S. The Deep South and the Great Plains don't have much, if any, representation at these Winter Games. Sochi. Alabama, Arkansas, Delaware, Hawaii, Louisiana, Maryland, Mississippi, New Mexico, Oklahoma, South Dakota, Tennessee, and West Virginia sent no Olympians to Sochi.
So, if you want to be an Olympic athlete, you don't have to move to a cold state. But it helps.