Will the Obama Administration Stop Comcast From Buying Time Warner?
The cable giants will try to muscle a $45 billion deal past regulators.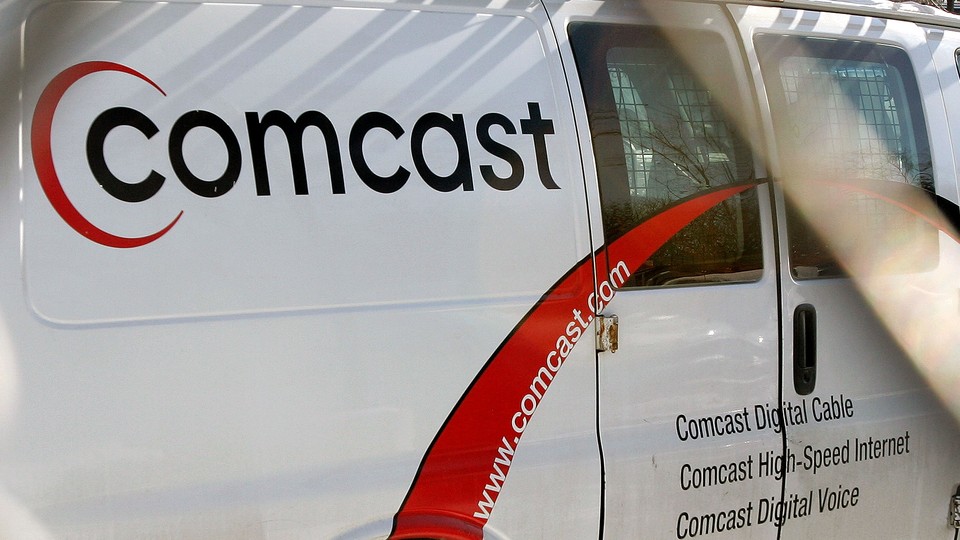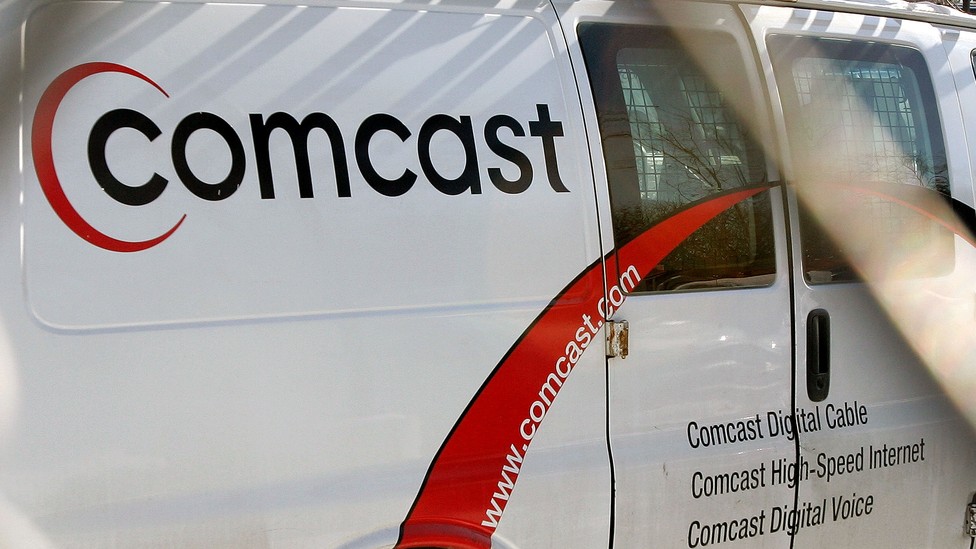 Comcast agreed to buy Time Warner Cable for $45.2 billion on Thursday in a deal that would combine the nation's two largest cable providers.
The companies say they expect to close the merger by the end of the year, but they first will have to survive what is sure to be a brutal regulatory review, and opponents are already pressing the Obama administration to block it entirely.
The Justice Department's Antitrust Division will examine whether the merger would inappropriately limit competition, while the Federal Communications Commission has a broad mandate to block any deals that aren't in the public interest.
Anticipating regulatory hurdles, Comcast already announced it is prepared to sell off Time Warner's systems in areas covering 3 million of its 11 million subscribers. But the combined company will still have about 30 million customers — representing about 30 percent of the entire industry and making it by far the largest provider.
Consumer-advocacy groups are already organizing their campaign to try to kill the deal.
"Comcast cannot be allowed to purchase Time Warner Cable. Antitrust authorities and the FCC must stop it," John Bergmayer, senior staff attorney for Public Knowledge, said in a statement.
He claimed that Comcast, which already owns Universal and NBC, would become a "bully in the schoolyard," able to dictate terms to other companies and hike prices on consumers.
"TV viewers, Internet users, and everyone who depends on a well-functioning communications marketplace would not benefit from an even more powerful Comcast," Bergmayer said.
Free Press President Craig Aaron said a merger of the two giant companies should be "unthinkable."
"This deal would be a disaster for consumers and must be stopped," he said.
The FCC and the Justice Department declined to comment on the deal Thursday. But Ajit Pai, a Republican FCC commissioner, predicted in December that a Comcast-Time Warner merger would face regulatory opposition.
"The Obama administration has applied greater scrutiny to proposed mergers and acquisitions," Pai told The Wall Street Journal.
"Precedents like this suggest an outright acquisition by Comcast of Time Warner Cable could face a number of hurdles in the Obama administration."
The surprise announcement brings Charter Communication's eight-month-long courtship of Time Warner Cable to an end. Time Warner Cable rebuffed Charter's offer valued at $133 per share last month, saying it was "grossly inadequate."
Comcast will pay $159 per share to Time Warner Cable's shareholders in an all-stock agreement. The merger will add key metro areas such as New York City and Los Angeles to Comcast's already large portfolio.
The two companies argue that their merger would not harm competition because there is no overlap between their systems.
"We do believe this transaction will bring real pro-consumer benefits. It's pro-competitive, strongly in the public interest, and we believe approvable," Comcast CEO Brian Roberts said on a conference call with reporters.
He also suggested that Comcast is prepared to accept an array of conditions on the deal. To buy NBC-Universal three years ago, Comcast agreed to abide by the FCC's net-neutrality rules, which require Internet providers to treat all websites equally.
The D.C. Circuit Court of Appeals struck down the rules last month, but because of Comcast's agreement, the company is bound to follow the rules until January 2018. Roberts said Comcast would extend that requirement to Time Warner if the merger is approved.
The FCC could use the deal as an opportunity to expand the net-neutrality requirements on the nation's largest cable broadband provider. The agency could also force Comcast to accept a host of other agreements. For example, the provider agreed to offer a low-cost Internet plan for low-income consumers, called Internet Essentials, when it bought NBC-Universal.
Lawmakers are likely to take a close look at the deal, and the relevant committees are expected to hold hearings. While Congress has no formal power to block the merger, lawmakers can put pressure on the regulatory agencies.
But Comcast has deep ties to the Obama administration that may prove useful. David Cohen, who oversees Comcast's lobbying team, was one of Obama's top bundlers and held a fundraiser for him at his home in Philadelphia in 2011. At the event, Obama thanked Cohen and his wife for being "such great friends for so many years."