Why There Won't Be a 'Three Amigos' Summit This Time Around
Obama will meet with his Mexican and Canadian counterparts, but don't expect a lot of hugs.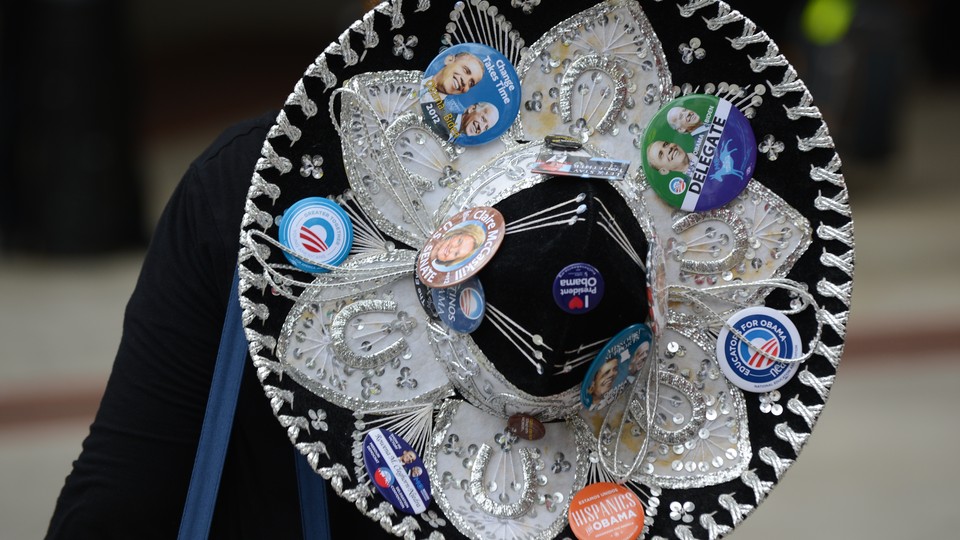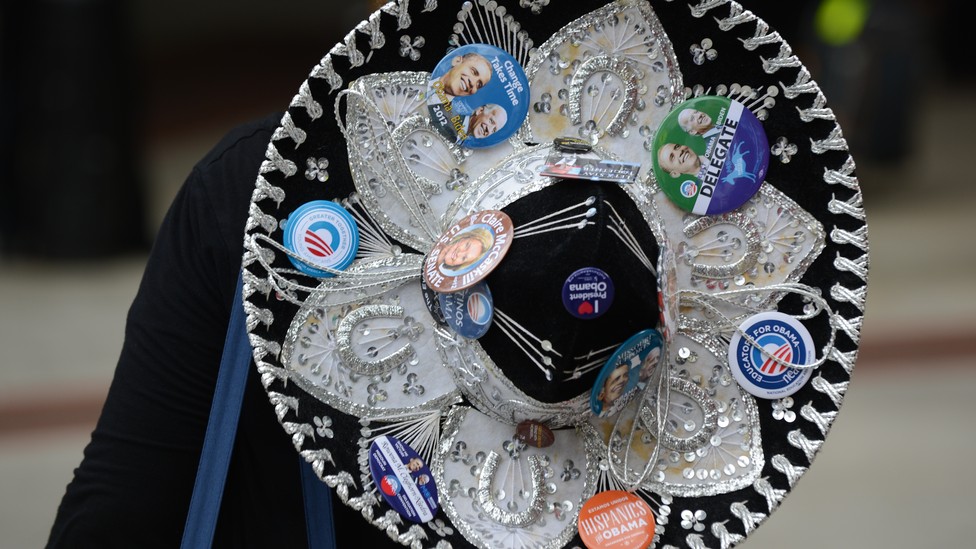 When President Obama flies to Mexico on Wednesday to meet with his North American counterparts, he'll be reviving a continental leaders' meeting that George W. Bush envisioned as an annual event when he hosted the first one in 2005. That one went so well it was dubbed the "Three Amigos Summit." Then-Mexican President Vicente Fox praised Bush, saying he had "mastered the traditional male hug of Mexican culture, the abrazo."
But Obama is not really the hugging kind. And he, Mexican President Enrique Peña Nieto, and Canadian Prime Minister Stephen Harper are not really acting much like amigos these days. So don't expect a lot of abrazos during Obama's time in Toluca, the capital of the state of Mexico, about 40 miles southwest of Mexico City. There are problems among the leaders of the continent's three countries.
Washington is displeased that Peña Nieto blocked most of the American security cooperation after he took office a little more than a year ago and is concerned about the continued high levels of violent crime and kidnappings in Mexico. Mexico City is displeased that Obama has failed to push through immigration reform in the United States. And Ottawa is displeased that Obama has taken five years to make up his mind on its proposed Keystone XL pipeline into the United States with still no decision in sight. Further setting the atmosphere for the one-day summit, Mexico is displeased with Canadian visa policy, and the two countries currently have what Duncan Wood, director of the Mexico Institute at the Wilson Center, calls "rather frosty relations." There are, said Wood, "a number of tensions which have emerged among all the countries," noting unhappiness by the other leaders at the NSA revelations as well as ongoing trade disputes.
The schedule calls for Obama to meet separately with Peña Nieto soon after arriving in the Mexican president's hometown. Then, after a lunch with both of the other leaders, the U.S. president will have what the White House is calling a "walk and talk" with Harper. That will be followed by a session with business leaders and experts on North America. Then, the three leaders will sit down for the actual summit meeting and a concluding press conference where the leaders are expected to be pressed on the differences they want to keep out of public view.
Coming on the 20th anniversary of the North American Free Trade Agreement, the White House sees this summit as a natural forum for discussing the next step in trade — the ongoing negotiations of the Trans-Pacific Partnership. Both Canada and Mexico have joined the TPP talks in the last two years. "We are obviously at a critical point in working towards finalizing an ambitious trade agreement "¦ that would encompass roughly 40 percent of the global economy in the TPP countries," a senior U.S. official said last week, calling the talks "an opportunity to build on the work that was done in NAFTA by introducing additional standards,"
What Canadian newspapers have called the "drift" apart of Harper and Obama could make this the first North American Leaders Summit at which American friction with Canada threatens to overshadow the usually dominant differences between Washington and Mexico City. But that would require Harper to do something no Canadian leader has done since Prime Minister Pierre Trudeau used to bedevil President Reagan. So Obama and Harper most likely will keep their differences out of public view.
"Canada has been very frustrated over the years that the Keystone decision has been put off, delayed," said Joshua Meltzer, an expert on global trade at the Brookings Institution. He expects Harper "to push a little bit" to get Obama to move faster now that the State Department has issued its findings on the climate impact of the pipeline. But Arturo Sarukhan, the former Mexican ambassador to the United States who helped prepare several of the previous Three Amigos summits, said the issue "will not pop up" in the formal talks among the three leaders.
"As someone who spent the past six years sort of organizing and prepping for these trilateral summits, you usually try to prevent the bilateral agenda from seeping into the trilateral "¦ because it detracts from the more global, holistic North American discussions," said Sarukhan. He said Keystone is one of those issues that "you tend to try and push to the sidelines."
U.S. officials insist the president will tell Harper exactly what he has been saying in public — that the process has to play out. "What President Obama will do is explain to him where we are in the review of the Keystone pipeline, and indicate that we'll of course let our Canadian friends know when we've arrived at a decision," said the senior administration official.
"Keystone is one of those things where everybody sort of knows everybody's position except for the president's," said Andrew Finn, an associate at the Canada Institute. "It is no secret what the prime minister's thoughts are on the pipeline. And I don't know what value there is to bring it up in this type of forum. So my guess would be that it doesn't."
The same behind-closed-doors fate likely awaits and candid discussion between Obama and Peña Nieto on U.S. immigration policy and Mexico's inability to halt the bloodshed of the drug cartels. The private security discussion may be intense, though, reflecting American unhappiness with Peña Nieto's decision to scale back U.S. assistance. "The frustration on security issues "¦ is sort of underlying and bubbling underneath," said Vanda Felbab-Brown, a senior fellow at Brookings. She said she expects it to bet "very little attention and public play" in the public comments at Toluca. But, she said, "it will be in the background. It's a very important unresolved and difficult issue even if the leaders" issue public statements on more upbeat issues.
Obama and Peña Nieto will also, of course, talk about the status of immigration reform. But that discussion is likely to be more pro forma. Peña Nieto already knows the answers and already understands why Obama has failed to push through the reforms he has advocated throughout his presidency.
Publicly, expect to hear praise from Obama for reforms pushed through by Peña Nieto, ending the state monopoly on the energy industry, overhauling education and tax policy. The Mexico Institute's Wood said Peña Nieto wants to make this summit his show to highlight what he has done in his one year in office. It's "really going to be a showcase for President Peña Nieto to highlight the fact that Mexico has emerged as a strong regional partner that is looking to get equal treatment and due respect from the other North American countries."
That calls, of course, for at least a few abrazos, though they may be less enthusiastic than those demonstrated by Bush and Fox at that 2005 summit in Waco. And that's why, publicly at least, the leaders will put on a friendly and cordial face and keep the serious frictions out of sight.