Why Some HBCUs Have More White, Hispanic Students
Competition for stellar African-American students is so stiff, some institutions now fill the gap with low-income students, creating more challenges to the bottom line.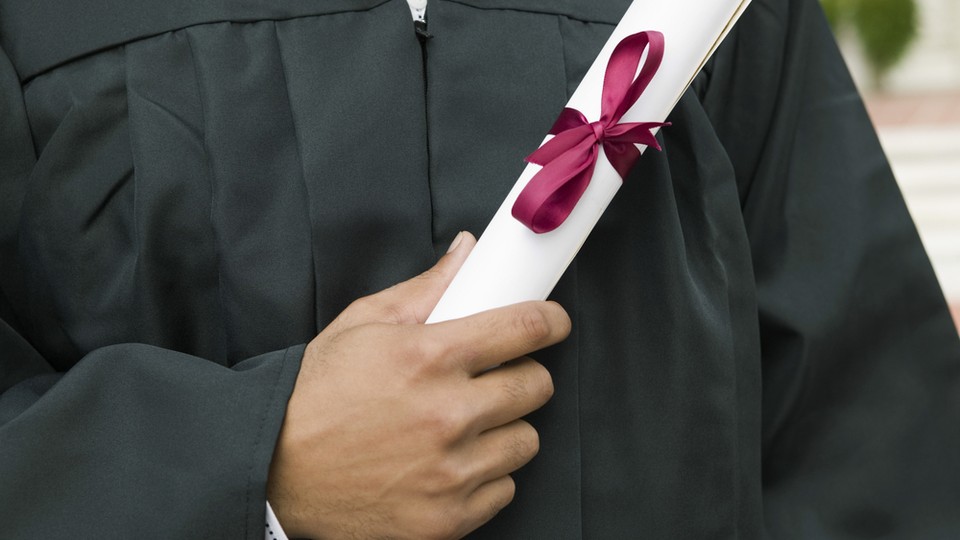 Correction: An earlier version of this report mistakenly used a photo of  high school graduates at Howard University's auditorium, and the accompanying caption misrepresented Howard's enrollment of African-American students. The enrollment is not in decline. 
Here's a roundup of the education articles that caught Next America's eye from Feb. 3 to 10. All address trends that particularly affect minority students.
TROUBLE MOUNTS AT HISTORICALLY BLACK COLLEGES AND UNIVERSITIES. Enrollment challenges at Howard University illuminate broader problems facing HBCUs, notably competition from elite colleges to recruit the best African-American students. Today, enrollment is shrinking and students are increasingly low-income. Two historically black colleges are now predominantly white, and one is predominantly Hispanic. The New York Times
FREE COMMUNITY COLLEGE? MORE LAWMAKERS BACKING THE IDEA. Tennessee Gov. Bill Haslam, a Republican, has proposed providing two years of free community- or technical-college education to high school graduates. Haslam wants to create an endowed scholarship, seeded with state lottery reserves. Meanwhile, Mississippi and Oregon legislators are also considering making community college free. The Chronicle of Higher Education, The Oregonian
THE RETURN OF THE TIGER MOTHER. Remember Amy Chua, self-described Tiger Mother? The Yale Law School professor is out with a new book, coauthored with husband Jed Rubenfeld, that attempts to identify three cultural traits — which they call "superiority complex," "insecurity," and "impulse control." They make certain groups more academically successful. Unsurprisingly, the book has been controversial. "We think the facts actually debunk racial stereotypes," Rubenfeld said. NPR
AMERICA'S FIRST ISLAMIC FRATERNITY. Alpha Lambda Mu — the first Islamic fraternity to hit U.S. campuses — now has chapters in Texas, California, and New York. At the University of San Diego, initiation involves morning prayer and setting goals for the coming semester, rather than beer pong and hazing. However, the chapter already has lost four pledges — attributed to "part-time jobs and grueling study schedules." The New York Times
ARE STUDENTS BEING TAUGHT HOW TO READ SPANISH CORRECTLY? American students learning to read English are often taught phonetically — to sound out the components of an unfamiliar word. But that may not make sense for students learning to read Spanish, according to a new study from Stanford's Graduate School of Education. The finding has ramifications for bilingual education in the U.S., and — more generally — could change the way Spanish-speaking students are taught to read in their native language. Stanford Graduate School of Education
GOVERNORS LAY OUT EDUCATION AGENDAS. After years of state budget cuts, education systems may be in for a funding boost this year — at least in some specific areas. State governors are throwing their weight behind workforce training, expansion of early-childhood education, and partnerships with businesses. The Pew Charitable Trusts' Stateline has a roundup of proposals in this year's State of the State speeches. Stateline
ICYMI: Recent Next America Education Stories
WHAT'S THE VALUE OF A $10,000 DEGREE? The Florida College System's low-cost, workforce-oriented degrees could serve graduates just as well as a liberal-arts diploma from a public university. By Sophie Quinton
THE UNINTENDED DARK SIDE OF TESTING KIDS. Roundup: Rep. George Miller, a force behind the No Child Left Behind legislation, says he never anticipated the landmark education law would ignite a testing obsession. By Jody Brannon