Why Seniors Are on the Job and Staying There
The Great Recession and its aftermath heightened financial insecurity, especially among people of color and in lower-income brackets. But that's not the only reason.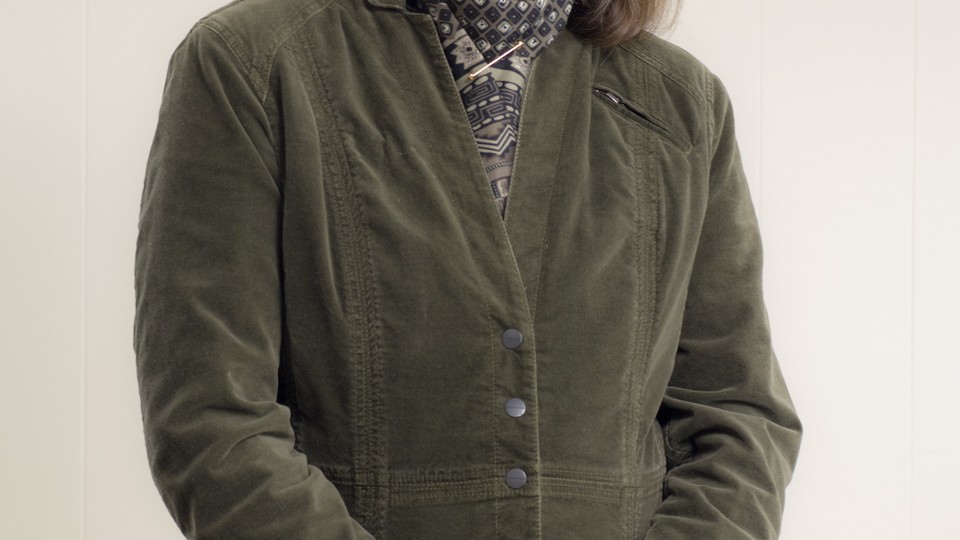 Remember those bright, multicolored Cuisenaire rods used in elementary school to teach kids fractions and other mathematical relationships? I was immediately reminded of those learning aids when I saw a Bureau of Labor Statistics chart depicting labor force participation rates in 1992, 2002, 2012, and projected for 2022, by age. The BLS chart looks like Cuisenaire rods in a rising staircase arrangement, except the steps are going down for young and prime age groups.
In fact, the overall labor-force participation rate — of employed and unemployed people willing, wanting, or needing to work — is declining, and the decline is projected to continue to 2022. In contrast, labor-force participation rates of men and women 55 and older are rising. For example, the rate for people 65 to 74 (20.4 percent in 2002, 26.8 percent in 2012) is projected to reach nearly 32 percent in 2022. (While "working-age persons" in the U.S. labor force are defined as those 16-64, the actual participation rate includes senior citizens who work or want to, full or part time.)
Even the participation rate for people 75 and older, comparatively low, is projected to rise (from 7.6 percent in 2012 to 10.5 percent 10 years later). At the same time, BLS figures show that the U.S. population is growing slowly, and it is becoming older and more racially and ethnically diverse.
Why is the participation rate of older workers increasing relative to the other age groups? At the same time that baby boomers are reaching conventional retirement age and, according to the BLS, exiting the workforce in large numbers, what holds many older workers on the job when retirement, grandchildren, and leisure-time activities beckon?
At first glance, the phenomenon would appear to be explained by the economy and worries over inadequate retirement savings. Job growth is hardly robust; many of the long-term unemployed are understandably discouraged; working poor who belong to racial and ethnic minority groups are especially hard hit. The Great Recession and its aftermath heightened financial insecurity for most Americans, especially among people of color and in lower-income brackets. The poverty rate among blacks, Hispanics, and divorcées in retirement historically is in the double-digits, Social Security Administration figures show.
Other factors include the availability of employer-based health insurance and other benefits that keep many people working; hikes in eligibility for collecting Social Security benefits that can encourage delayed retirement; and a shift from defined benefits to defined-contribution pension plans that let benefits accrue with additional years of work.
To be sure, greater longevity coupled with better health and fitness are also major factors affecting labor-force participation rates of older Americans. Yet, there is still more to it than that. In Women Still at Work (Rowman & Littlefield, 2012) and Men Still at Work (February 2014), I set out the primary reasons older women and men give for remaining in the paid workforce. They speak of loving what they do, the satisfaction they get from contributing experience, know-how, and institutional knowledge, not just from making money. They typically say they enjoy their clients, patients, or students. Some readily admit to dreading boredom and an atrophied intellect if they fully retire.
Drawing on what is known as "snowball sampling" and in-depth interviewing, my research identified older men and women (ranging in age from 60 to 90-plus) from all across the country who are generally prospering in the paid work force, particularly those who are well educated and holding professional jobs in a wide variety of fields. In contrast to those with limited education and skills employed in low-wage jobs who must work simply to make ends meet, or those whose poor health or family caregiving responsibilities force exit from the workforce, these seniors are fortunate to have a choice in the timing of retirement.
Reflecting the demographic shifts of our aging and diversifying American workforce, 8 percent of the respondents to each of my surveys are black, Hispanic, or Asian. All are well educated and highly accomplished, productive, and independent. The men and women mentioned here, representing diverse ethnic and racial groups, are exemplary:
That six of these seven individuals are affiliated with universities is noteworthy. Mandatory retirement is long absent from academe and age discrimination is less likely to occur there, compared with the business world. Moreover, perceptions of "old" are changing almost everywhere. Harley can attest to that: "Thanks to my hair style and clothes and being in decent shape, I look much younger than I really am! A positive work-life balance helps me to manage stress and is really important to me. I don't need anti-depressants. I am blessed with spiritual wholeness."
Men still outnumber women in the workforce at all ages, but older men are the second-fastest growing segment of the U.S. labor force because the participation rate of older females is even higher. Collectively, they are opting to work well past conventional retirement age while balancing the demands of work, family, and the wider community — many make time for volunteering — with personal interests and needs.
Men Still at Work makes a special point of comparing the genders on such measures as career field, length of career, time out for caregiving, employment status, and earning power. It identifies similarities and differences in the careers of men and women who came of age in the 1950s, '60s, and '70s when expectations for both genders were different and opportunities for women much more limited.
Women in particular are apt to point out that they have worked hard to get where they are and have no intention of stopping now. As Novak puts it, "Do not let anyone talk you out of working as long as you wish. Age is just a number. Interest and energy are what count."
The Next America welcomes op-ed pieces that explore the political, economic, and social impacts of the profound racial and cultural changes facing our nation. Email us.