Why Canada Is Still Stuck With Our Dead Polar Bears
With Rep. Don Young taking the lead, Congress is trying to return dozens of dead polar bears to 41 American hunters.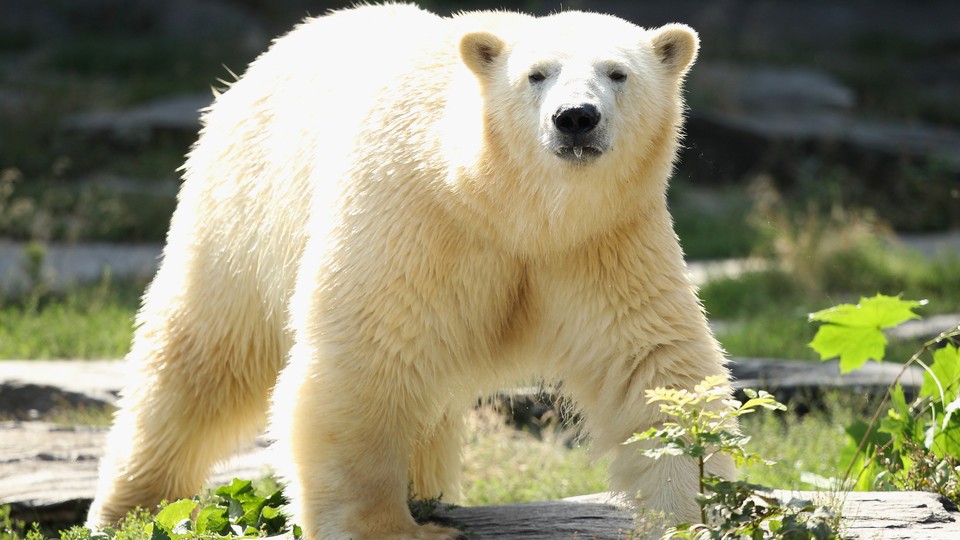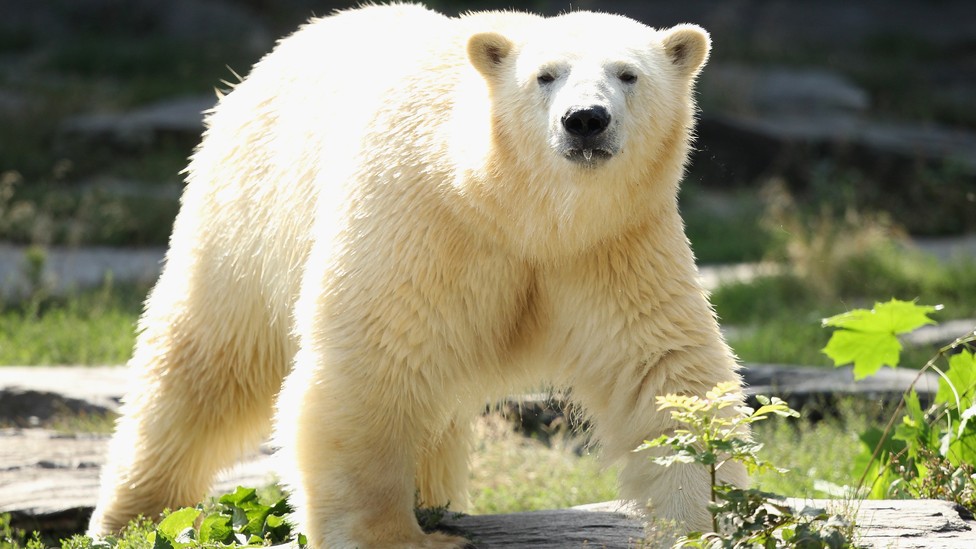 Since 2008, dozens of polar bears have been held in frozen, climate-controlled conditions in Canada, waiting for the U.S. government to allow them into the country. There's just one issue: These bears are dead.
A complicated series of conservation laws and disagreements between the governments of Canada and the U.S. have left 41 American polar bear hunters and their prizes trapped in a bureaucratic limbo over the past six years. Rep. Don Young, R-Alaska, who claims to be the only member of Congress to have killed one of the massive mammals himself, aims to remedy that this week.
While the United States outlawed polar bear hunting in the Marine Mammal Protection Act of 1972 (except among Alaskan natives, who are still allowed to hunt the bears), the practice remains legal in Canada, attracting dozens of American big-game hunters every year.
For decades, hunters could then import their "trophies" back home — be they heads, pelts, claws, or, yes, penis bones — to display the spoils of their hunt. That ended abruptly in May of 2008, when the United States declared polar bears a "threatened species" under the Endangered Species Act, and prohibited the import of polar bear trophies into the country.
The law left a group of 41 hunters, who had killed polar bears in Canada earlier in 2008 but were unable to import their game into the U.S. by the May deadline, stuck in a maze of red tape.
At the time of their hunts, both the kills and the importation of their trophies were legal. But because they didn't get the bears (or their parts) transported in time, these hunters who paid as much as $50,000 to hunt the animals in the first place are now paying hundreds more per year to keep their prizes in cold storage while they wait for Congress to act.
Young and others have been working to do just that since 2009. His legislation, which would allow just those 41 U.S. hunters to retrieve their carcasses from Canada, is included in the Sportsmen's Heritage and Recreational Enhancement Act of 2013, which is slated to pass the House this week.
Passage in the Senate is less assured. The SHARE Act of 2012, which also included Young's provision, died there last year over concerns from conservationists and environmental activists about a number of provisions, including the polar bear trophy importation fix. The new SHARE Act is thought to be much less restrictive than its 2012 cousin, however, and advocates are hopeful that it will pass. "Should've made it last Congress. Should make it this one," said Sen. Jon Tester, D-Mont.
The legislation has some bipartisan support, particularly from Western members, including Young, Tester, and Sen. Lisa Murkowski, R-Alaska. "It's important to recognize that these were taken in a legal hunt and yet the hunters weren't able to return with those," Murkowski said. "So it's really just a simple matter of observing fairness in the law. And I think it's something that makes sense to try to address."
Allowing the trophies to return to the U.S. could be beneficial for conservation efforts as well, they argue. Between 1997 and 2008, 969 polar bear trophies were imported from Canada to the United States, bringing in $969,000 in fees that went to the U.S.-Russia Polar Bear Conservation Fund, according to the text of Young's legislation. These 41 hunters would add an additional $41,000 to those funds for conservation efforts.
Even the Obama administration announced its endorsement of the provision on Monday.
But a group of Senate Democrats killed the legislation in 2012 and could do so again, arguing that the hunters are attempting to cheat the system. Sen. Dick Durbin, D-Ill., who cosponsored the bill in 2012 to kill the trophy provision, argued, "This provision would reward hunters who unethically killed polar bears despite multiple warnings of an imminent ban on imports and the imminent listing of polar bears as an endangered species. If enacted, this provision could easily lead to outcomes that no one wants — it could increase demand for polar bear trophies and lead to more poaching or illegal trade of polar bear parts. It could also stimulate demand for other exotic and endangered animal parts from around the globe."
Young argued, "I'm a conservationist, but not a stupid one. And this has nothing to do with future killing of polar bears or anything else."
"There's no real conservation value — these are dead bears," a Young staffer said.
In an era in which the earmark has been so heavily derided, legislation affecting just a few dozen American hunters, being pushed by a cadre of members from Western states where big-game hunting is king, does stand out.
But Young argues the issue is a national one. Those 41 hunters are spread out across the country, not just in his home state of Alaska. "I have one case of an Iraqi War veteran — dreamed about killing a polar bear, went up there, had his polar bear hunt. Now he can't have his polar bear trophy," Young said.
"If there were one [hunter] it'd be the right thing," Rep. Pete Sessions, R-Texas, agreed.
In fact, Young's focus is broader. He hopes to some day allow all American hunters to import trophies from Canada, and eventually to return to hunting polar bears within the U.S. borders as well. "I hope to get the polar bear off the threatened species list, because it is not. And why they did this, I don't know," he said.
Young said he spoke with a member of the Canadian Parliament on Monday about polar bear populations in the country, arguing that the situation isn't as dire as some conservationists would have Americans believe. "Polar bears are really growing in numbers, contrary to what people say," he said.
The World Wildlife Fund agrees that, as of 2013, "most polar bear populations have returned to healthy numbers," but warns that five of the 19 polar bear populations it has designated remain in decline. The group estimates that 20,000 to 25,000 polar bears live throughout the world today.
"Every country in the world allows them to be brought into their country except the United States and Mexico. The only reason that is, is that there are a lot of bleeding hearts up there," said an employee at Canada North Outfitting, a Montreal-based business that organizes hunting trips for polar bears and other arctic wildlife.
The employee, who declined to be identified, said that Americans continue to travel up to Canada to hunt the bears, where it is legal. U.S. hunters can then transport their trophies to other countries or "leave them with friends or family or business acquaintances in Canada until the one day when someone in the U.S. comes to their senses," the employee said.
To be clear, Young took down his bear in Alaska in 1964, before hunting the animals was illegal in the United States. "They're big. They're scary," he said.