White House Delays Obamacare Mandate Again
New rules soften the law's employer mandate, which has already been delayed by a year.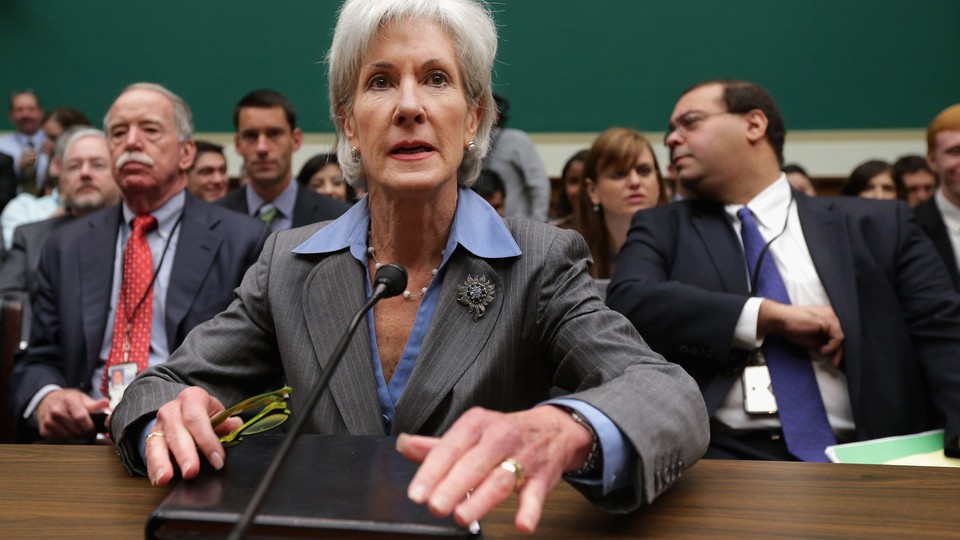 The Obama administration announced further delays Monday in Obamacare's employer mandate — which has already been pushed back a full year.
Administration officials said the latest delays are designed to give businesses more flexibility and a longer transition period to begin offering health insurance to their workers.
The Affordable Care Act requires large employers — those with more than 50 full-time employees — to either provide health insurance to their workers or pay a penalty. The mandate was scheduled to take effect this year, but the Treasury Department previously delayed the deadline until 2015.
Now it's delaying the coverage requirement even further.
Businesses with 50 to 99 full-time workers — people working at least 30 hours per week — don't have to comply with the mandate until 2016, under final regulations the Treasury Department released Monday.
Larger employers aren't getting an outright delay but will have more time to fully comply with the mandate. Employers with more than 100 full-time workers must offer coverage to 70 percent of their full-time employees this year, and 95 percent after that, to avoid paying a penalty.
The administration noted that only about 4 percent of employers are eligible for one of the breaks announced Monday, although those businesses employ about 72 percent of all private-sector workers.
The vast majority of large employers already provide health benefits to their full-time workers. Monday's changes are unlikely to make a significant difference in how many people the Affordable Care Act ultimately covers.
Monday's regulations also clarify that volunteers — for example, volunteer firefighters — aren't counted as full-time employees, and they give employers more flexibility when counting workers' hours. Those steps were designed to "kind of mitigate the way the 30-hour definition works," a Treasury official said.
Officials said businesses will have to attest that they're not cutting employees just to qualify for the additional delay but noted that businesses are still free to cut their workforces for economic reasons.
Asked where Treasury found the legal authority to phase in the employer mandate, officials said the department has "broad authority" to implement tax laws in a way that will ease the administration of those laws.
"We think a phase-in approach really is a way to administer the law better," a senior Treasury official said.