What's the Value of a $10,000 Degree?
The Florida College System's low-cost, workforce-oriented degrees could serve graduates just as well as a liberal-arts diploma from a public university.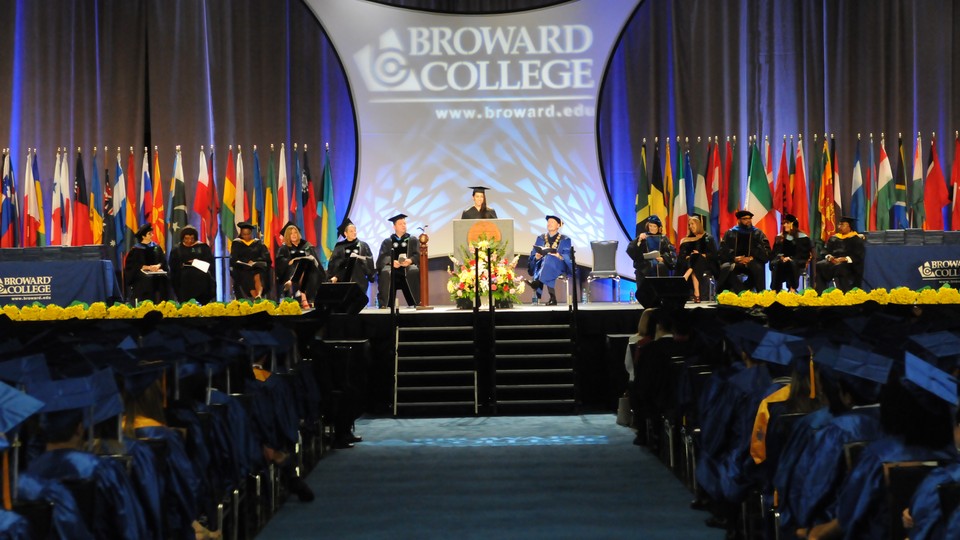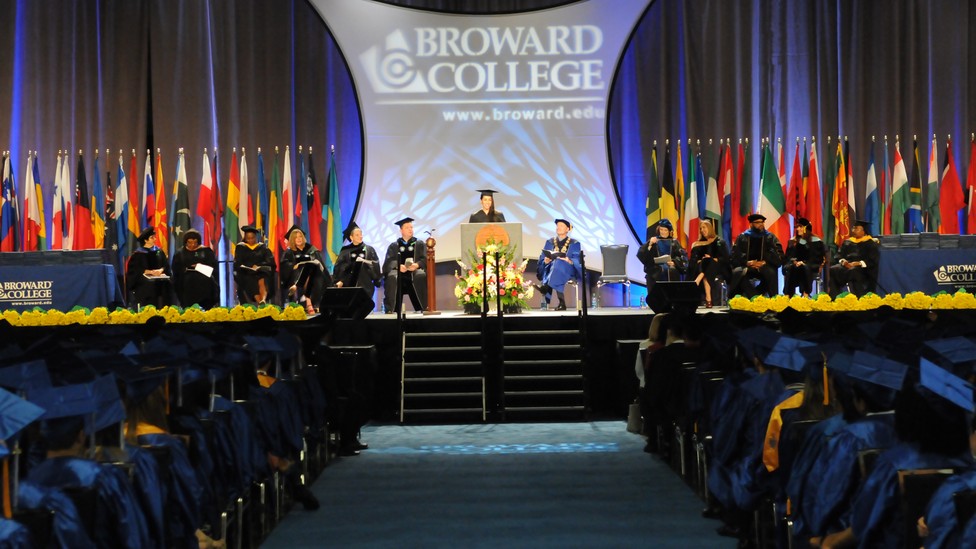 Tuition increases at independent colleges have been sustained, in part, by a belief among affluent families that higher prices signal better quality. If that were true, Alberto Partida, 43, would be in big trouble. His four-year degree from Broward College, a former community college in South Florida, will cost him less than $10,000. The American Association of State Colleges and Universities has questioned the marketplace credibility of degrees offered for $10,000, which have been introduced by Texas and Florida.
Alberto Partida is a student at Broward College. (Courtesy photo)Luckily for Partida, employers don't measure the value of education that way. Graduates from the Florida College System's workforce-oriented bachelor's degree programs earn about $8,000 more the year after graduation than university graduates, according to research mandated by the state legislature. Tuition for four-year degrees from FCS institutions typically cost $13,000 — less than half the cost of four years at a state university.
As jobs have become more sophisticated, there's a greater need for baccalaureate degrees that directly relate to the workforce, says Linda Howdyshell, provost and senior vice president for academics and student success of Broward College. At the same time, university tuition has become unaffordable for many families. Florida's experience suggests that lower-cost, less-selective pathways to a bachelor's degree can serve students just as well as four years at a university — at least when it comes to getting a job.
The FCS (formerly the Florida Community College System) has offered a small number of four-year degrees in fields such as nursing and computer engineering technology for about a decade. In Florida, associate's degree graduates are guaranteed admission to a state university, and FCS baccalaureate programs honor this structure by requiring students to complete an associate's degree before applying.
So far, unlike university students, FCS bachelor's degree seekers have skewed toward working adults seeking a credential that will lead to a promotion or a new career. About 42 percent of students have been nonwhite. FCS institutions don't offer liberal arts degrees, and can't offer programs that directly compete with those at nearby universities.
But in programs roughly equivalent to university majors, FCS graduates do just fine. Business administration and elementary education majors at state universities earn about the same their first year out of school as FCS graduates, the report found. Registered nurses who graduate from FCS institutions actually earn about $10,000 more their first year out than their university-educated peers.
Even graduates of the state flagships, University of Florida and Florida State University, don't seem to experience an immediate earnings boost. The average graduate who finds work in Florida after graduation actually earns less than the statewide average, while owing more in student debt. UF and FSU graduates are more likely, however, to pursue graduate school immediately or to leave the state.
Degrees from truly brand-name institutions, like those in the Ivy League, do pay off, says Mark Schneider of the American Institutes for Research, the author of the Florida report and an expert on college-degree outcomes. It's not clear whether that's due to the quality of an elite education or because of the talent of students accepted to elite schools.
(CollegeMeasures.org)But the majority of American college students don't go to Princeton. They earn their degrees from the campuses of a state university system, which may not be particularly differentiated by selectivity and price within the state. In that context, what students study is more important than the institution they choose. "With very few exceptions, if you start out with a low-paying job because you've gotten a philosophy major, 10 years later you're still below everybody else," Schneider says.
"We need to do a better job of informing the public that this isn't a lesser degree," Howdyshell says. Broward may not have residence halls, wellness centers, or Greek life, but that doesn't mean classroom instruction is inferior. The college is known locally for its caring faculty, and many courses almost exactly mirror university coursework.
Partida hopes that, by getting a degree aligned with workforce needs, he'll have an easier time finding work than he did with just a high school diploma. The former restaurant owner and father of two will soon graduate with a bachelor of applied science in supply chain management. According to Broward's analysis of state data, by 2019 there'll be 3,555 new jobs in the county for people with supply chain management expertise. The expansion of two area ports will drive that increase.
Partida likely will pay a whole lot less for his degree than $10,000, because he qualifies for substantial financial aid. At Broward, the guarantee that a degree costs no more than $10,000 is structured like a merit scholarship, offered to students who have good grades and can commit to enrolling full-time. How much Partida pays out of pocket isn't going to show up on his transcript, or his diploma.
For parents thinking about their child's education, a four-year degree from a Florida college is becoming an increasingly attractive option. Just look at recent sales data from Florida Prepaid, a state program families can use to pay for college in advance. For newborn babies, a four-year university plan currently costs $53,729, almost three times as much as a four-year FCS degree plan.
"It's gradual, but we are seeing a little bit of an uptick. Each year that goes by we're starting to see more families purchasing the four-year Florida College plan and the 2+2 plan," says Kevin Thompson, executive director of Florida Prepaid. The 2+2 plan combines an associate's degree with two years at a state university.
Last year, 35 percent of families chose the university plan, 25 percent chose the FCS plan, and 16 percent chose the 2+2 plan. "All three of those plans can get you a four-year degree, just different paths of getting there," Thompson says.