What to Serve At Your 'House of Cards' Discussion Party
Because, OMG, episode one? We need a drink.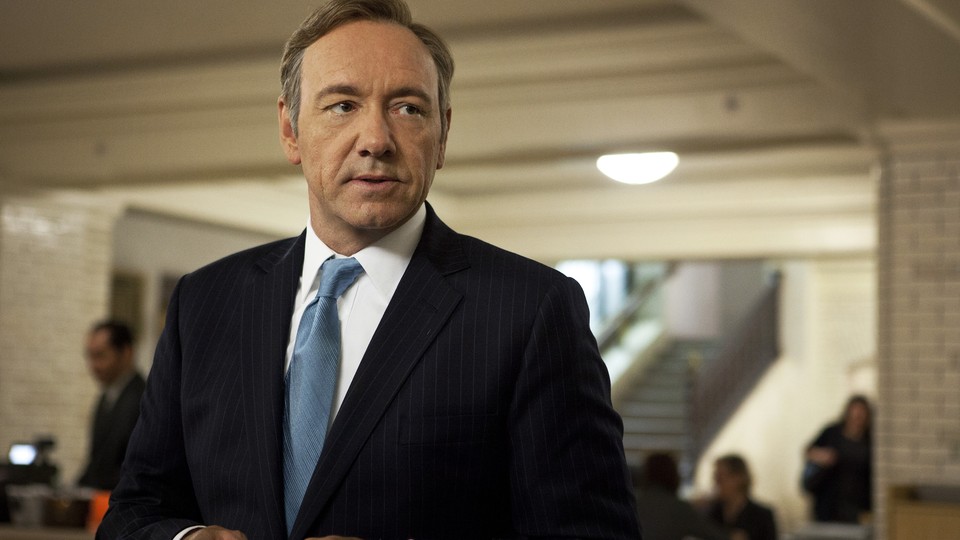 It's been a week since "House of Cards" season two debuted on Netflix, and by now your friends who haven't finished all thrilling 13 episodes are running out of excuses. Heck, those who didn't finish it over the three-day weekend were already pushing their luck. Finally, it's spoiler time.
And it's time to chat about the surprising, twisty second season, book-club-style. And what better way to re-hash Jackie Sharp's rise to power, ooh and ahh over Claire Underwood's impressive CNN interview performance and, perhaps a little morbidly, re-watch Zoe Barnes' run-in with a Metro train at the fictional Cathedral Heights stop a time or two, than over a few drinks? The Passenger in Mt. Vernon Square is already capitalizing on the second season fandom, serving up a few House of Cards-themed drinks in a bar area as dark as Frank Underwood's heart.
But let's face it, you sat on a couch for days to watch this show. Why leave your house now? Here are a few drink recipes for your own "House of Cards" cocktail party:
The President Underwood: Two parts bourbon, one part lemon juice with a grenadine floater, so you can watch the blood-like syrup slowly drip down into the bottom of your glass. Serve with a cigarette on the side. (Adapted from the Bourbon Daisy)
The Claire: Jalapeno-infused vodka mixed with gingerbeer served in a champagne glass — because, obviously. Looks classy and elegant from a distance, goes down smooth and then delivers a swift kick.
The Meechum: A splash of lime juice squeezed in between ginger beer and dark rum. A dark and stormy night indeed.
The Jackie Sharp: Two parts Rémy Martin, one part Cointreau, and a splash of lemon served in a martini glass. To be sipped while tossing a barrel of Long Island Merlot onto the fire.
The Stamper: Seltzer with lime.
The Rachel: An empty glass. Her life is pretty terrible.
The Garrett Walker: A Lone Star tallboy in a brown paper bag. After all, life as a nearly impeached lame duck isn't too glamorous.
The Gavin: A large glass of the priciest Cabernet Sauvignon you can afford, served with a bowl of cashews.
The Lucas: A well-placed, ice-cold Stella Artois accompanied by wildly unnecessary conversation that in no way serves the plot — er, your party. (Seriously, how much did they pay for that product placement?)
The Zoe Barnes: There is no eating or drinking allowed within the Metro Rail system.