'We Need to Make City Processes Easier'
The best way to revitalize depressed portions of Minneapolis is to encourage minorities and immigrants to start businesses, says the city's first councilman of Hmong descent .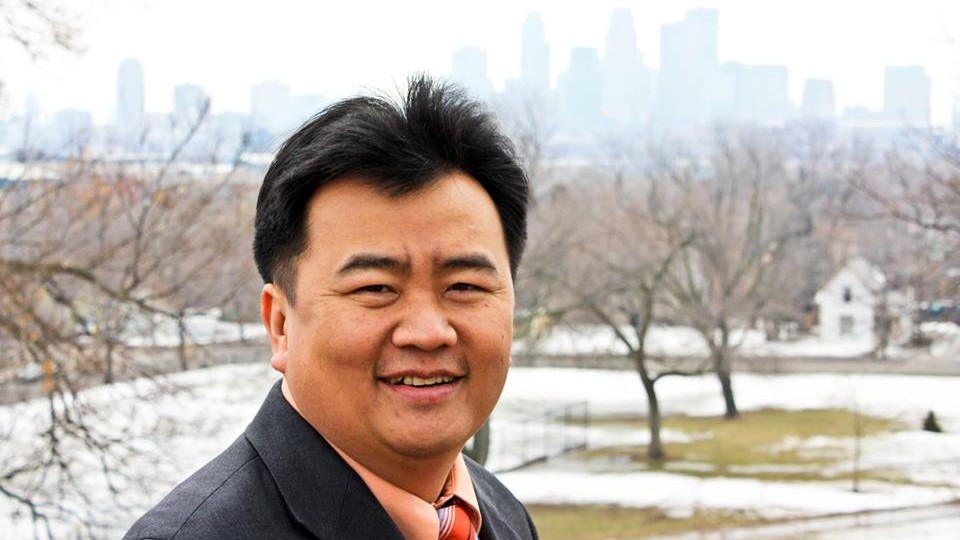 In November, the 13-member Minneapolis City Council gained its first members of Hmong, Somali, and Mexican descent. According to the 2010 census, Minneapolis is 60 percent non-Hispanic white, 10 percent Hispanic, nearly 19 percent black, and 5.6 percent Asian.
Blong Yang, 37, claimed a seat in Ward 5 long held by African-Americans. The previous councilman who was African-American vacated the seat to run for mayor. Yang secured his seat with about 53 percent of the vote and started his four-year term Jan. 6.
Born in a refugee camp in 1976, he came with his family to the U.S. when he was 3, settling first in Oklahoma then moving to Merced, Calif. His first job after graduating from the University of Minnesota's law school was with the Legal Aid Society of Minneapolis, and he chose to live nearby, in a North Minneapolis neighborhood he now represents. He practiced law out of his Jordan-area home for eight years, later becoming an investigator for the Minneapolis Department of Civil Rights.
"We need an advocate who will go to bat for us for everything that we need," Yang says, in his stocking feet, in a campaign message from his home. "I would be able to represent a lot of different people because I am from the margins, basically."
This interview, conducted by Jody Brannon, has been edited for length and clarity.
Where I live, it's considered the neediest part of the city, or the ghetto, right? I lived there for over a dozen years, and there didn't seem to be change on a consistent basis that was getting us to a better place. Minneapolis has struggled with that, with a lot of disparities — unemployment, achievement gap, homeownership. It seemed like we keep failing where other parts of Minneapolis were gaining. I felt it was time for a new change and a new voice, so that's why I decided to run for City Council.
The demographics are a little above 50 percent in African-Americans, 30 percent in Caucasians, and 12 to 15 percent in Hmong or Southeast Asians, and the rest is Latino, Somali, other smaller ethnicities and racial groups.
There was an African-American from Ward 5 before. In Ward 5, it's a little bit weird because the council member represented the ward for six or seven years. Before that, the line was redrawn. So predating the African-American man, the seat was held by an African-American woman, who had represented it for four years. And before those two African-Americans, there was a Caucasian woman for three terms. Prior to that Ward 5 had the first African-American City Council member in the history of Minneapolis. In some ways people think of Ward 5 as the African-American seat.
People ask, "How in the heck did Blong win? How did a black candidate not win?" We're going to be faced with those issues. It's not going to be black and white — it's going to be rainbow now, and the folks in the rainbow will be contentious, and there'll be tension among various groups because most Americans are used to the black-white paradox, which is a little bit scary.
I was the first person to run for office in Minneapolis who is Hmong and that's important to understanding a community's political consciousness. Sometimes they don't know how to ask in a way that's meaningful to them.
In a sense I came in having this really optimistic view of democracy, that democracy means you're open to the people living next to you , and people are engaged and want to be in part of the process. But usually it's the people who are paid — special interests who are more engaged, and you slowly figure that out. Those are the folks who show up for the council meeting, committee meetings because they have a stake in the whole thing.
Our constituents rarely call, relative to special interests, and that's been amazing. From the day of inauguration to today, we've not received a single Hmong phone call. Maybe they're happy or maybe they've never interacted or it's the demeanor of folks who don't complain a lot. But my colleague (Abdi Warsame, the first Somali to hold a municipal seat in Minneapolis) says he gets a good percentage of his calls from Somalis.
On my agenda, the three main things are public safety, first; two is economic development or creating jobs through small business; and three is affordable housing.
In working with the Department of Community Planning and Economic Development, I'm getting briefed on the issues there and what's happening in the ward, what I can do and can't do, and modifying their vision of Ward 5 and making it fit with my vision.
For instance, Grow North is a program for business, where they'll give $200,000 in forgivable loan for creating 75 jobs. But that's a really big number for most small businesses out there, and we've been pushing them to pro-rate it to the area.
The part about affordable housing is complicated. Over 20 years ago there was a lawsuit Hollman vs. Cisneros, and basically the theory was the housing policy was discriminatory because of concentrated poverty in one area. The result was that so Minneapolis had to demolish its housing projects in Ward 5.
Now here in north Minneapolis, about two-thirds [of residents] in Ward 5 receive county services. What that means is you can't build any sort of housing because that would mean only poor people would live there. I knew about all of this to some extent, but I've learned about the issue further, and I feel like that's the upstream I have to face. I'd imagine a lot of folks are big into using that argument, to say, "Let's not build affordable housing at all."
For us, Minneapolis as a whole, we elected a mayor who wanted to grow the city to 500,000 and we're at 350 [thousand], and I want Ward 5 to be a part of the economic boom of construction.
I think the models we can follow in Minneapolis are the models of minority small business that have created a hub of opportunity. We should look up to those as to how they've done it. A lot of [current Ward 5 business owners] didn't receive subsidies or county help. They did it on their own life savings and a prayer. Imagine if they were receiving government help — imagine how accelerated prosperity would have come. We need to push hard for minority small businesses. They do the heavy up-lifting or leading to revitalize a place, but they're usually less likely to interact with the city. We need to make city processes easier and make the way we do business change so we can encourage minority or immigrant small-business success to grow because that may be the only way we get out of this.
Within the context of changing demographics of Minneapolis or of the country, I think folks really like the story of the first Hmong in office and sometimes people forget the personal stories of these candidates and how they relate to the community. If you talk to my colleague Abdi, he's been in the states only seven years, growing up and well-educated in London and representing Ward 6, where 45 percent of the people are Somalis/East Africans. Understanding the context and where they've come from is really important.
For myself Ward 5 where 15 percent of the population is Hmong, in some ways you have to understand the community's will. They wanted change so much more.
In terms of things that are achievable, it really takes a lot of hard work and political maneuvering on the other end. It's really important to know what the different departments in the city do. You have to learn those sorts of small things that make a difference.
For our City Council, Minneapolis had a shift in terms in people who were elected. A majority of the council members are brand new, and are learning not to step on mines. That comes first. Once you can figure that out, it's putting your head down and making it work for the people in the ward. That's the part I'm looking forward to the most. I'm chair of the Public Safety, Civil Rights, and Emergency Management committee and I will have my hands full. But give me a year. I'll get a chance to make Ward 5 a better place.
MY VIEW' OF THE NEXT AMERICA
Are you part of the demographic that is the Next America? Are you a catalyst who fosters change for the next generation? Or do you know someone who is? The Next America welcomes first-person perspectives from activists, thought leaders and people representative of a diverse nation. Email us. And please follow us on Twitter and Facebook.
MY VIEW' OF THE NEXT AMERICA
Are you part of the demographic that is the Next America? Are you a catalyst who fosters change for the next generation? Or do you know someone who is? The Next America welcomes first-person perspectives from activists, thought leaders and people representative of a diverse nation. Email us. And please follow us on Twitter and Facebook.
---
Jody Brannon contributed to this article