Washington and Colorado Senators Have a High-Stakes Super Bowl Bet
Meanwhile, rooting for the Broncos brings Americans together in bipartisan agreement.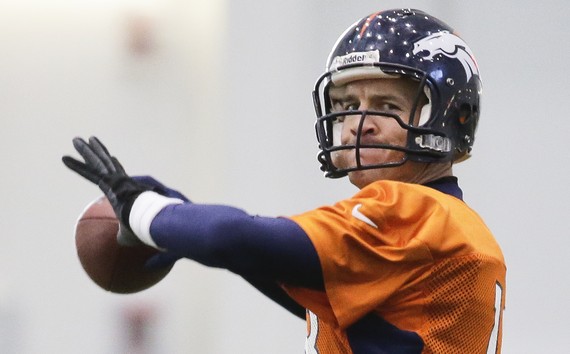 (No, that headline isn't a marijuana reference. One-track mind much?)
Intense polarization. Blind allegiance. Regional factionalism. Occasional flareups of violence: You can see why politicians might find pro football familiar, plus it's a good opportunity for a little grandstanding.
As is traditional for major sporting events, member of Congress have placed a friendly bet. Senators Patty Murray and Maria Cantwell of Washington are facing up against Senators Mark Udall and Michael Bennet of Colorado. All four are Democrats. (Bennet is the brother of Atlantic Editor-in-Chief James Bennet.) Here are the terms:
Murray and Cantwell will give Bennet and Udall smoked salmon from the Nisqually Indian Tribe, a selection of sauces and honey from Brush Prairie, Wash.-based Honey Ridge Farms, and '12th Man' cupcakes from Cupcake Royale in Seattle if the Broncos win the matchup. Bennet and Udall will give Murray and Cantwell Colorado-raised bison from Tony's Market, Palisade-grown peaches and a gift certificate to Elway's restaurant if the Seahawks prevail.