Under Fire, FCC Drops Media Study
Republicans claimed the study would have stifled freedom of the press.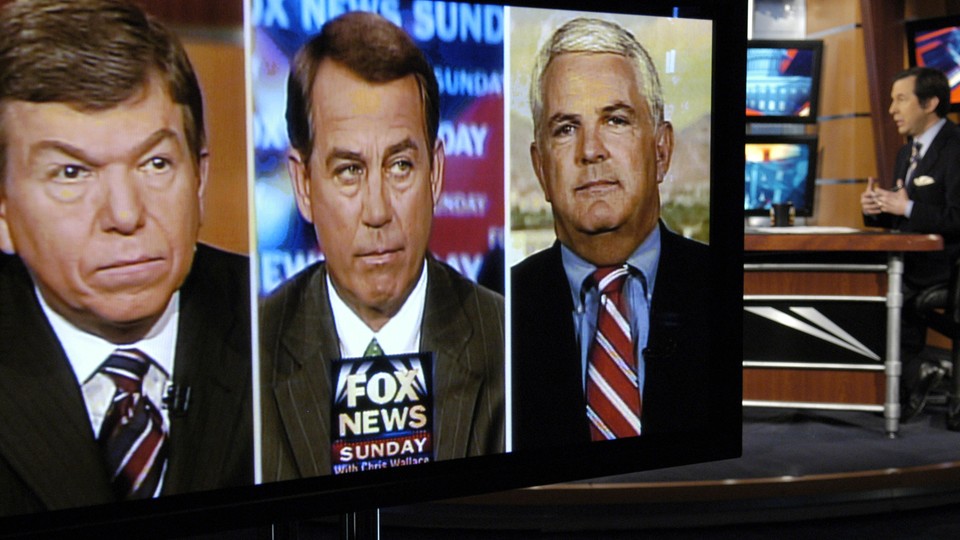 Facing charges that it was trying to control the news media, the Federal Communications Commission has dropped its controversial study of newsrooms.
"The FCC will not move forward with the Critical Information Needs study," an agency spokesman said Friday. "The Commission will reassess the best way to fulfill its obligation to Congress to identify barriers to entry into the communications marketplace faced by entrepreneurs and other small businesses."
The FCC first proposed the study last year, saying it would help it gain a better understanding of how TV stations and newspapers provided news to their communities. The agency was scheduled to begin the study with a pilot in Columbia, S.C., this spring.
But the study came under fire from Republicans, who claimed the agency was trying to meddle in the editorial decisions of journalists.
Among other things, the agency planned to ask journalists about their "news philosophy" and "the process by which stories are selected." The study would have gathered data on "perceived station bias" and "perceived responsiveness to underserved populations." The FCC also wanted to examine how local TV stations covered "critical information" such as "economic opportunities" and the "environment."
The issue gained more widespread attention earlier this month when Ajit Pai, a Republican FCC commissioner, wrote a Wall Street Journal op-ed blasting the study. He warned that the agency planned to send "researchers to grill reporters, editors, and station owners about how they decide which stories to run."
Responding to the questions would have been voluntary, but Pai suggested that TV stations would have felt pressured to participate because they depend on FCC licenses to operate.
The Republican leaders of the House Energy and Commerce Committee were planning a hearing and preparing a bill to "eradicate" the FCC's study.
In a joint statement Friday, Energy and Commerce Committee Chairman Fred Upton and Communications and Technology Subcomittee Chairman Greg Walden applauded the FCC for dropping the "ill-conceived encroachment into the newsroom."
"This is a victory for the First Amendment and freedom of the press. But this unprecedented and dangerous intrusion on America's newsrooms should never have been pursued in the first place."
A spokesman for the Republican lawmakers did not say whether they would still push ahead with a hearing or legislation.
FCC Chairman Tom Wheeler had tried to distance himself from the study, which was first proposed under his predecessor, acting Chairwoman Mignon Clyburn. Wheeler at first said he would rework the proposal, before deciding to scrap it altogether.
---
Laura Ryan contributed to this article