Under Attack From the Establishment, Tea-Party Candidacies Fizzling
Unvetted candidates are hurting the reputations of conservative outside groups.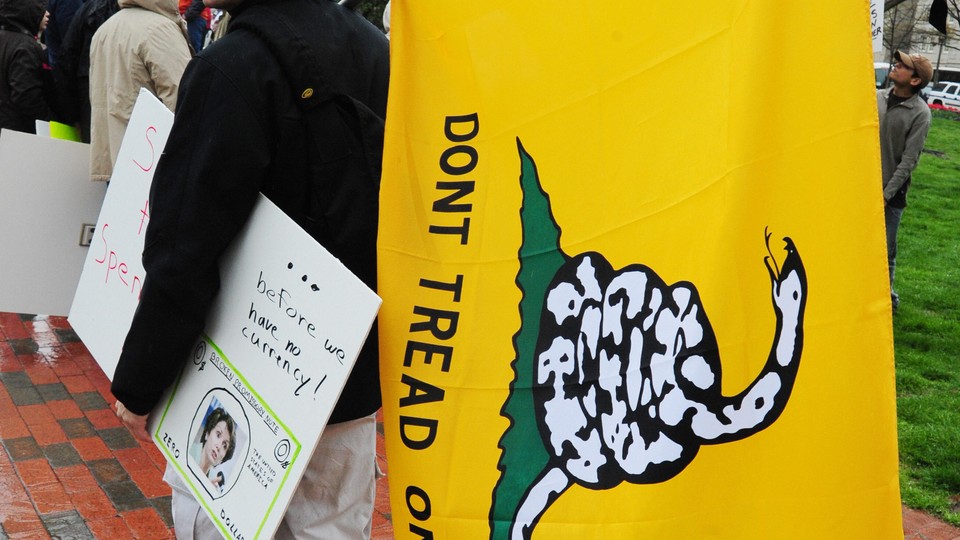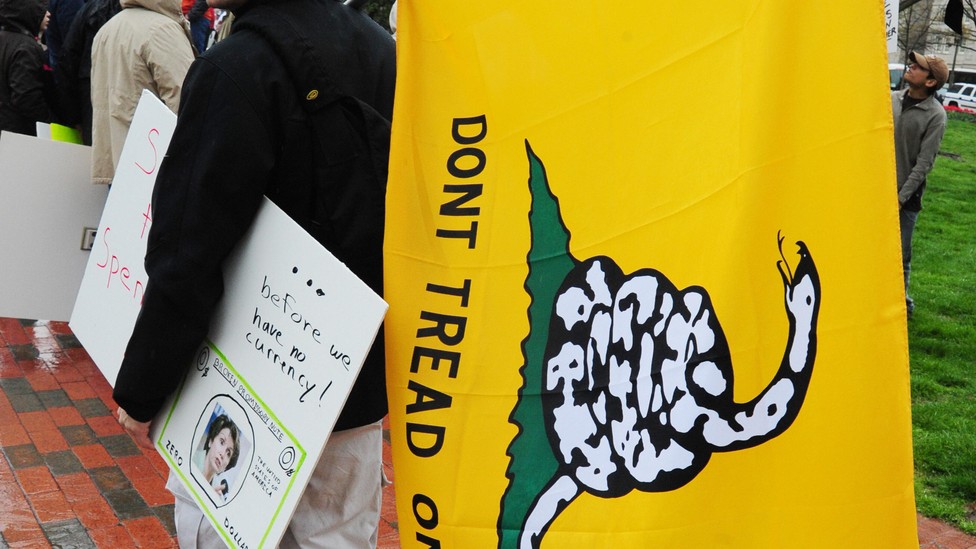 Rep. Steve Stockman's antiestablishment quest to topple Sen. John Cornyn of Texas is winding toward an abysmal finish: Polls suggest that he'll not only fall short of knocking out the incumbent during next week's primary, he'll be lucky to outperform a handful of tea-party unknowns. Stockman was never embraced by outside conservative groups, but many grassroots activists were expecting a more vigorous challenge to an establishment denizen than what the quirky congressman provided.
Stockman's tale isn't a unique one. The last month has provided numerous examples of tea-party favorites proving they're not ready for political prime time. Indeed, of the six Republican senators facing primary opposition this year, only one — Thad Cochran of Mississippi — looks like he's facing a credible threat.
Take Milton Wolf in Kansas. The radiologist's campaign was handed a race-altering gift when The New York Times reported that his opponent, Sen. Pat Roberts, barely kept his residency in Kansas. But now his effort is faltering under the weight of revelations that he published and joked about graphic images of his patients. The National Republican Senatorial Committee has actively promoted Wolf's travails to reporters as eagerly as the group has dished oppo against vulnerable Democrats.
Or take Matt Bevin in Kentucky, whose personal fortune was supposed to help fuel a well-funded effort to take down Senate Minority Leader Mitch McConnell. Instead, he's deflecting accusations from his nominal allies that he backed the government's multibillion-dollar Wall Street bailout during the height of the financial crisis. McConnell's aggressive campaign and outside allies are playing a pivotal role in preventing Bevin's campaign from getting any traction.
The trifecta of disappointing returns for conservatives isn't coincidental. In previous years, insurgent conservative candidates like Christine O'Donnell weren't taken seriously in the GOP primary, with the problematic parts of their record hidden away until a general election.
But with incumbents now keenly aware of the danger they face in a primary, those same tea-party-aligned hopefuls are finding themselves under more scrutiny than ever. And oftentimes they're not holding up well.
"Inevitably, in a statewide race, any issues in any candidate's background would come to the forefront," said Brian Walsh, a former NRSC communications director. "And we're seeing incumbents who aren't taking anything for granted."
So far, Stockman's campaign is the best example of a tea-party challenger gone wild. His effort has been bizarre, with him disappearing from the campaign trail for weeks without notifying the media, only to reveal later that he had been in Russia. He's made barely any public appearances in Texas, taking refuge in his increasingly erratic Twitter account instead.
Those strange jaunts alone would come close to disqualifying him from office. But they've been accentuated by an aggressive effort from Cornyn to keep the pressure on Stockman and by the senator's own attempts to remain close to the GOP base.
Cornyn's press operations have highlighted every misstep in the congressman's run, while Cornyn himself has spent the better part of a year attending local Republican functions to build grassroots support for his candidacy. And he has built a substantial war chest, raising nearly $7.5 million in 2013 alone.
"He was always going to treat this as the toughest race he's run," said Cornyn campaign spokesman Drew Brandewie. "And that was always the attitude he's had."
Inevitably, establishment Republicans say the failure of candidates like Stockman or Bevin are the fault of outside conservative groups, in particular the Senate Conservatives Fund. The group once aligned with former Sen. Jim DeMint — which has endorsed Bevin and Wolf but not Stockman — has been at war with the NRSC for much of this cycle over its support of candidates targeting GOP incumbents.
"The Senate Conservatives Fund has said that the only criteria to possibly get their support is that you're not the incumbent," Walsh said. "Other than that, they say anyone is free to apply."
Officials at SCF fire back that the NRSC, in pushing some of the attacks against Wolf and others, is signaling they won't back those candidates should they capture the nomination anyway.
"That's a very big shift and it proves that they're not interested in winning a majority," said Matt Hoskins, the SCF's executive director. "Their goal [is] to protect incumbents and elect more moderate Republicans who won't rock the boat. They're not interested in building a new Senate, they want to protect the old one."